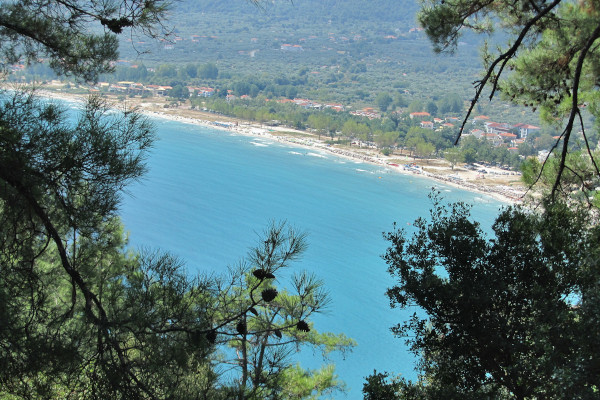 #1
Serenity. You turn your head down and see the bottom of the sea. You turn it up and the landscape amazes you. Chrysi Ammoudia, the golden beach.
#2
Limenas Beach (Limenaki)
Limenas is a sandy beach close to Thasos town and the old port. Plenty of taverns and bars, and hotels. It never gets packed.
#3
Ormos Prinou
Dasilio is a charming beach with a beach bar. On one side forest-green hills and on the other a sea with all shades of blue.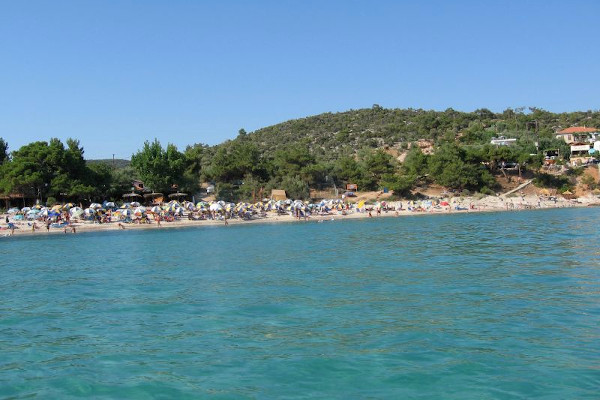 #4
Psili Ammos Beach
Among Thasos most famous, Psili Ammos is developed with beach bars which attract chiefly younger people. It can get crowded and noisy.
#5
Paradise Beach
Exotic, organized, sandy. Paradise beach has turquoise waters in a green milieu. Accessible through a dirt road. Thasos Paradise beach is heavenly.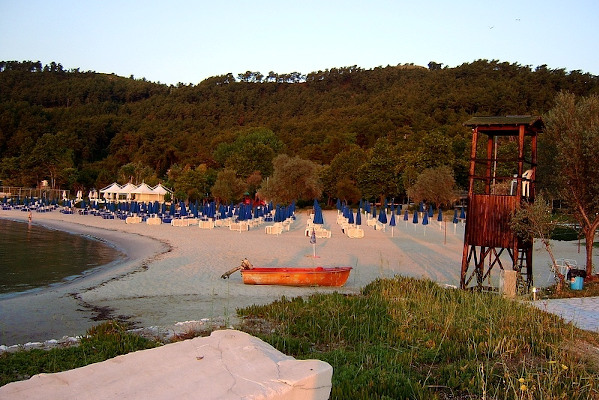 photo: Steliyan Kasabov
#6
Makryammos Beach
Organized small private beach, part of the Makryammos Bungalows Hotel. Ideal for children thanks to shallow waters and fine sand.
#7
Skala Kallirachis Beach
Small beach with sand and pebbles and shallow waters. It enjoys easy access and a variety of nearby accommodation options.
#8
Pefkari Beach
Beautiful beach located on the south side of the island. It is surrounded by a pine forest. Under your feet, sand and small pebbles.
+ 3
Thasos Beaches
→