Attractions & Things to Do in Nea Peramos, Kavala
Nea Peramos Beach
Beach of the busy vacation-town that includes numerous beach bars, restaurants, and cafeterias. While it has easy access from Egnatia Motorway.
Ancient City of Anaktoroupolis
Remains of the medieval town that stands for its summer cultural events and the magnificent view.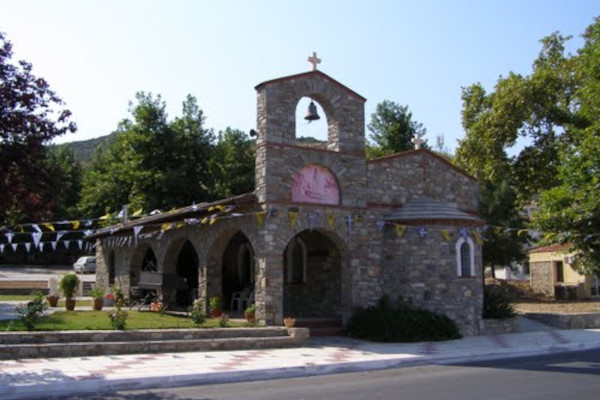 Refugees from the 1922 Greek-Turkish war built a small chapel that was later upgraded into a church in 1945.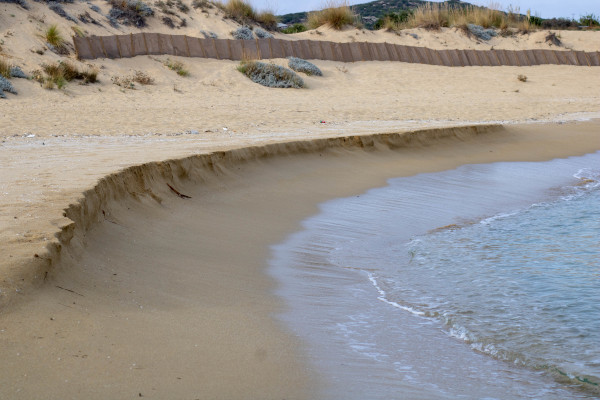 Ammolofoi Beaches, Nea Peramos
4 beaches in 4 small bays, famous for the fine sand and the clear, shallow waters, as well as for nice beach bars and the cosmopolitan atmosphere.
Nea Iraklitsa Beach
Long fine-sand beach with easy access, beach bars, and accommodation options, as well as a beautiful view to Fidonisi islet in front of the bay.
A coastal city that stands out for its fantastic hilltop views. Its cute old town and a number of nearby historical monuments await your visit.
This city built around 360BC had important economic and strategic role to play in the expansion and development of the Macedonian Kingdom.
A cultural festival with concerts and performances held in an ancient theater. Plays are mostly in Greek but do not let this deter you from visiting.
This old monastery played an important role during the Greek revolution. You will find it surrounded by forests, a long drive up the mountain.
In this family-friendly destination, you indulge in an incredible natural landscape made up of sea and forest. It's best enjoyed on a road trip.
Questions & Answers about Nea Peramos, Kavala
Why Visit Nea Peramos, Kavala?

Founded by refugees of Asia Minor Peramos, a coastal city of Marmara Sea.
Famous for its vineyards that produce great wine and tsipouro.
Some of the best beaches of Macedonia are located here.
Where was the first and original Peramos?

The "old" Peramos was a city in Minor Asia, on the bank of the Sea of ​​Marmara. The citizens of Peramos left their houses and found refuge in Constantinople when Turks attacked and burnt their city during the war between Greece and Turkey at the beginning of the 1920's. In 1922 a treaty was signed and a population exchange was agreed between the two countries. With this treaty, the immigrants of Peramos had to leave their houses once again and travel to Greece.
Why there were founded 2 settlements named Nea Paramos in Greece?

Half of the immigrants of the old Peramos went to a region near Athens and the other half to a region near Kavala and renamed both places as "Nea Peramos" (New Peramos). During the first decades after the new city-foundation, the citizens of the other new settlement that was situated near Kavala based their economy in agriculture as the region is well-known for the grapes, the wine, olives, and olive oil as well as a Greek distillate that comes from grapes called tsipouro.
Is it worth visiting Nea Peramos of Kavala?

Nowadays, Nea Peramos is a tourist destination and the most famous place in the whole region is "Ammolofoi". The well-organized beach with white sand has become a meeting place for people of Kavala, Thessaloniki, and many other cities of northern Greece. Many tourists and visitors from Bulgaria and other Balkan countries consider this part of the Greek coastline as a major destination during the summer months. In Nea Peramos someone can find a variety of restaurants and cafeterias, most of them right by the sea. The visitor can also buy local products directly from the farmers and local producers.