A megastructure and the second connecting point between Peloponnese and the Greek mainland that would inspires awe to any passersby.
The biggest church in Greece hosts Saint Andrew's relics which were stolen by Crusaders. The Catholic Church gave them back in 1964.
The central square of the city was founded in 1829 by the first Greek governor, Ioannis Kapodistrias, and has two fountains.
photo: Xocolatl
Patras Lighthouse
City trademark that is practically not in function but was erected in 1999 as a reminder and exact copy of the old lighthouse demolished in 1972.
A restored and operational conservatory that hosts theatrical and music events and dates from the Roman times.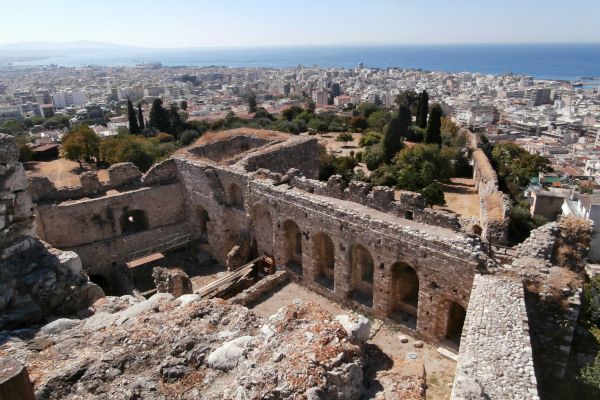 This well-preserved Byzantine fortification was built on top of the ancient Acropolis by Emperor Justinian. Enjoy the magnificent view.
Mycenaean Cemetery of Voudeni
Mycenaean park including the settlement and the cemetery which were active from 1500 to 1000 BC.