#1
The biggest church in Greece hosts Saint Andrew's relics which were stolen by Crusaders. The Catholic Church gave them back in 1964.
#2
Mycenaean Cemetery of Voudeni
A 3500-years-old Mycenaean settlement and cemetery lies in Voudeni. Steeped in history, this place has a great view over Patras and the gulf.
#3
A restored and operational conservatory that hosts theatrical and music events and dates from the Roman times.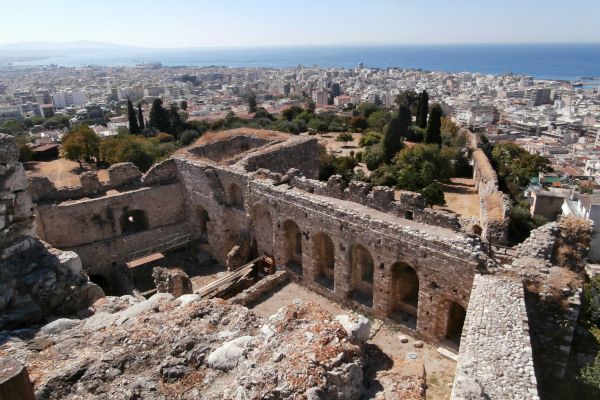 #4
This well-preserved Byzantine fortification was built on top of the ancient Acropolis by Emperor Justinian. Enjoy the magnificent view.
#5
A megastructure and the second connecting point between Peloponnese and the Greek mainland that would inspires awe to any passersby.
#6
The central square of the city was founded in 1829 by the first Greek governor, Ioannis Kapodistrias, and has two fountains.
photo: Xocolatl
#7
Patras Lighthouse
After having demolished the old lighthouse in 1972, the municipality decided to rebuilt it in 1999. Ideal for a relaxing walk during sunset.