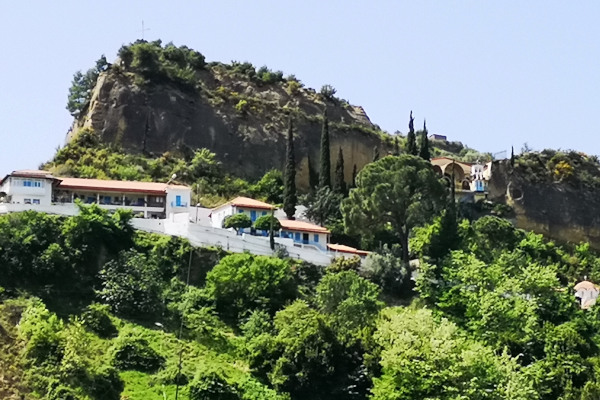 #1
Panayia Kremasti Monastery
Impressive 17th-century convent built on a rock's edge. Its serenity, piety and great views will elevate your spirit closer to Heavens.
photo: Kolchak1923
#2
Skafidia Monastery
A historic convent founded in the 10th century in a gorgeous area full of flowers. Somehow curiously, a time portal to medieval Greece.
#3
«Mercouri Estate» Winery
Korakochori
The Mercouri Estate hosts a wine-making museum and wine-tasting sessions in its old stone-built facilities. It makes wine since 1864.
#4
Apollo Theater
Pyrgos' Apollo Theater hosts cultural events and theater plays mostly in Greek. It is housed in a neoclassical 1879 building.
#5
Theme Park «Legends Of Greek Mythology»
A digital museum exploring the Legends Of Greek Mythology ideal for families with children. Unfortunately, it seems to have fallen into disrepair.