A megastructure and the second connecting point between Peloponnese and the Greek mainland that would inspires awe to any passersby.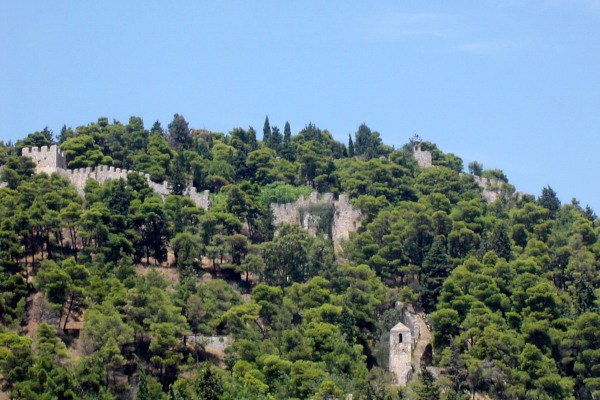 Venetian Castle of Nafpaktos
Venetian citadel with well-preserved defensive walls and bastions on a hill. Highly recommended for walks and spectacular views.
photo: Dimkoa
Statue of Miguel de Cervantes
Did you know that Spanish novelist Cervantes took part in the 1571 Lepanto naval battle? This monument commemorates his participation.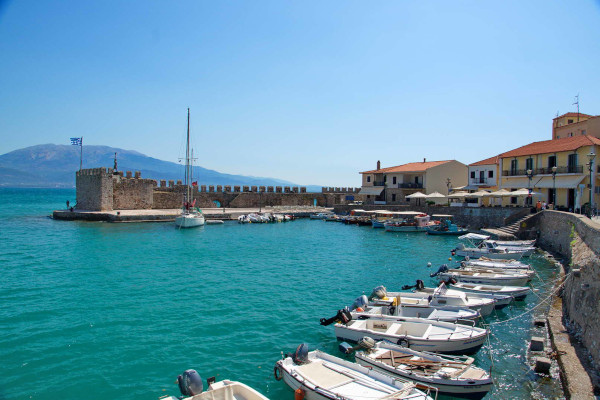 photo: Dimitris Karagiorgos
Old Harbor of Nafpaktos
Small fortified port and place of a historic naval battles between the Ottomans and Europeans. It has many bars and restaurants and it's excellent for walks.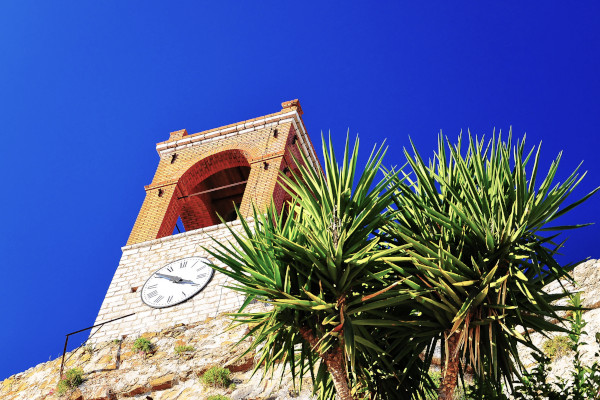 Nafpaktos Clock
Included in the newer historical monuments of the city since it was founded on the Byzantine castle in 1914 by the Bishop Seraphim Domboitis.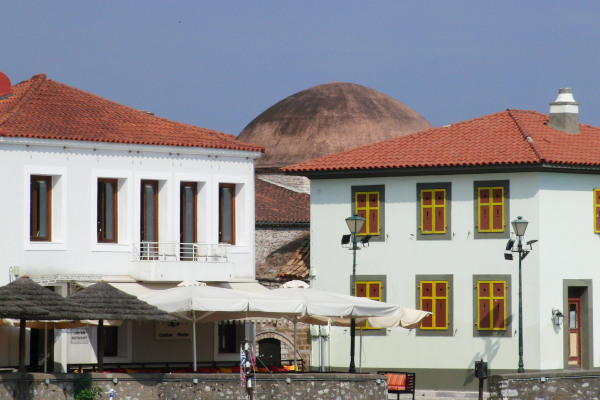 Fethiye Mosque
The Conqueror Mosque was built in 1499 after the city's conquest by the Ottomans. It's located at the pedestrian road of the old harbor.