Attractions & Things to Do in Nafpaktos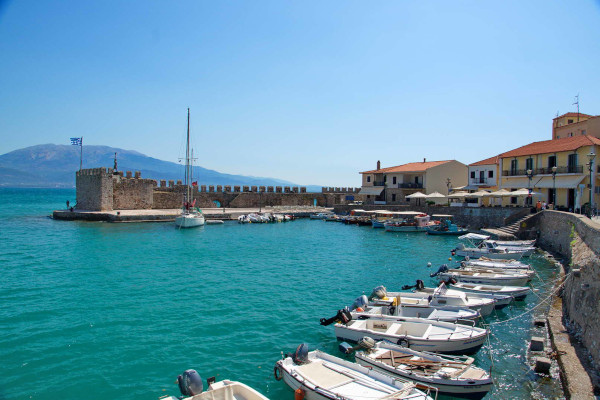 photo: Dimitris Karagiorgos
Old Harbor of Nafpaktos
Picturesque, small, and fortified port famous for one of the most historic battles between the Ottoman Empire and European forces.
photo: Dimkoa
Statue of Cervantes, Nafpaktos harbor
Monument standing at the port as a memorial of his participation at the naval battle of 1571.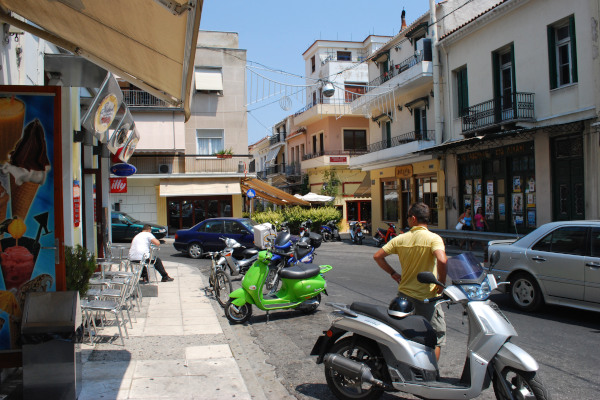 Kannagou Pedestrian Street
«Stenopazaro»
Old central market at a cobblestone pedestrian road which hosts nice cafés, tavernas and shops.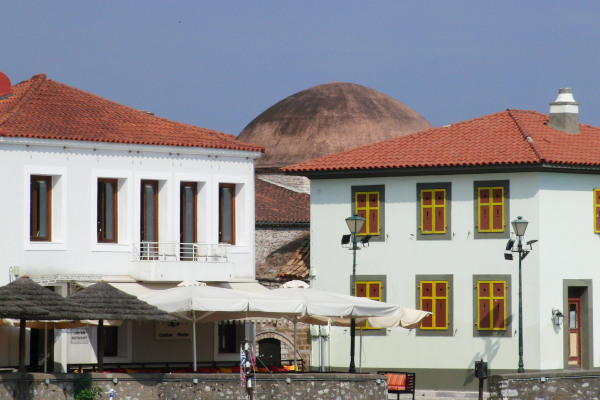 Fethiye Mosque of Nafpaktos
Main Ottoman temple during the Turkish occupation erected in 1499 after the city conquest. It is literally translated as «Conqueror Mosque».
Botsaris Tower/ Mansion - Battle of Lepanto Museum
Building complex of the 15th and 16th centuries that hosts an exhibition of Nafpaktos Battle (1571).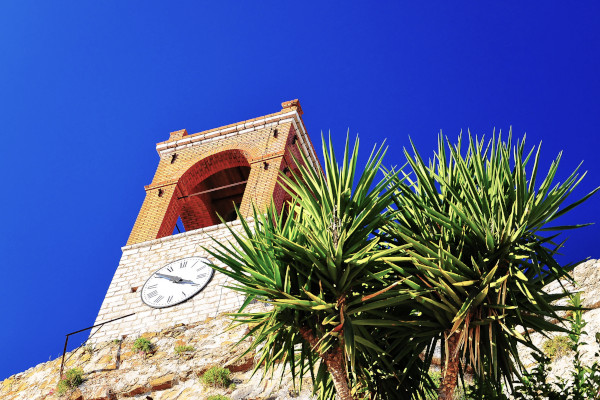 The Clock of Nafpaktos
Included in the newer historical monuments of the city since it was founded on the Byzantine castle in 1914 by the Bishop Seraphim Domboitis.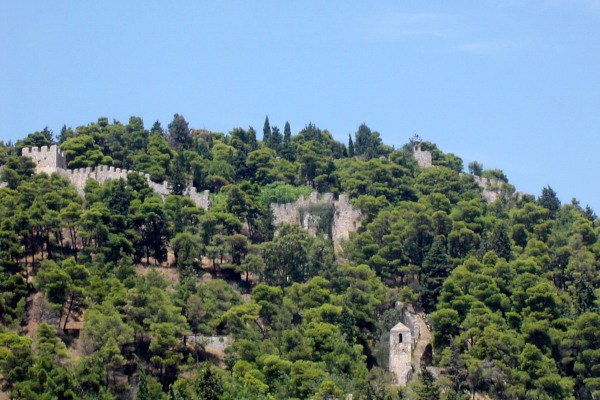 Castle of Nafpaktos
Venetian well-preserved fortification that includes the robust city citadel, the defensive city walls, and the distinctive bastion of the port.
«Charilaos Trikoupis»
A megastructure and the second connecting point between Peloponnese and the Greek mainland.
If you are in Greece in February, visit Patras for its popular carnival. This city also hosts an Odeum from Roman times which is still operational.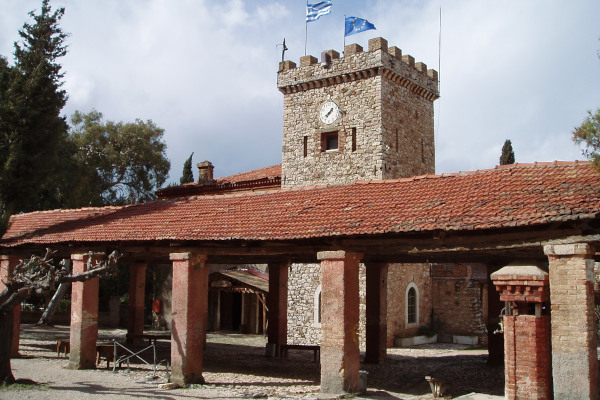 Historical winery of Patras in the Peloponnese founded in 1861 and famous for the sweet fortified red wine named Mavrodaphne.
During the War of Independence, an Ottoman siege led the citizens to a heroic sally out. The relative monument and museum are of high interest.
Questions & Answers about Nafpaktos
Why Visit Nafpaktos?

The official name of the city during the Venetian rule was Lepanto.
Traditional mansions surrounded by the Venetian hill castle & the fortified port.
The Battle of Lepanto involved Catholic Christian states and the Ottoman Empire.