Attractions & Things to Do in Tinos
Port of Tinos
Large, well-organized port, with many visitors & pilgrims of «Our Lady of Tinos». Offers numerous routes to other islands & the Greek mainland.
Centuries of tradition and local products' quality including meat, dairy, and fish, make the island a supreme gastronomic destination.
This small museum has relief pottery from the 7th century BC, one of which depicts Athena's birth - a small goddess jumping out Zeus' head.
The church hosts the icon of Virgin Mary "Evangelistria" which is believed to be miraculous and draws many pilgrims who crawl their way up to the church.
The island that is dominated by the miraculous Virgin Mary icon, celebrates Easter in numerous churches and villages with distinctive customs.
One of the largest pilgrimages of the Greek Catholic Church ends in the Sacred Heart of Jesus Convent in Exomvourgo.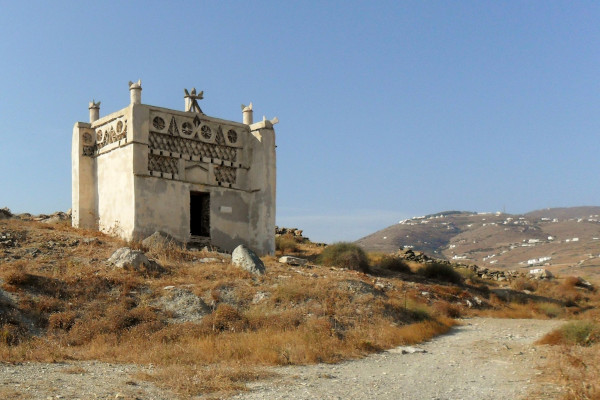 In the past, islanders raised doves for food and fertilizer, a practice learned from the Venetians. Today, 1000 dovecotes decorate Tinos' hills and cliffs.
A somewhat different landscape with round granite boulders close to a small Catholic village. Excellent material for photography.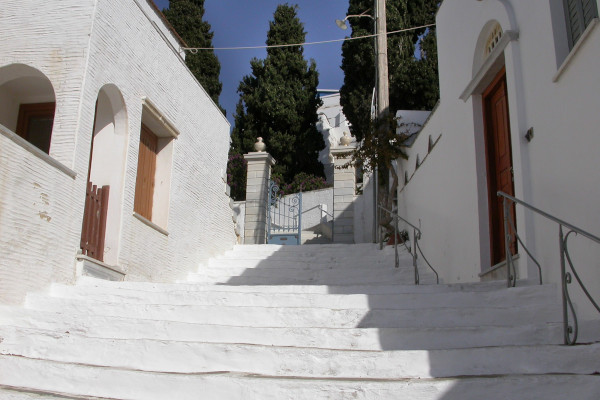 A tiny and quiet fishing village located at the northwestern edge of the island. At its windless port you can dine by the wave.
Cosmopolitan destination and the absolute magnet of the international jet-set, the island's name became synonymous with unlimited luxury and parties.
Home to most of Greece's Catholics, this island has a unique medieval town. Don't miss local traditional delicacies in taverns with live music.
Questions & Answers about Tinos
Why Visit Tinos?

150 km of paths link scenic villages, orthodox & catholic chapels & famous beaches.
Museums, chapels, & dovecotes reveal architectural, folk art & sculptural tradition.
Its 40 traditional villages are the island gems with natural & architectural beauty.
What is Tinos, Greece?

The Greek island of Tinos is the fourth largest island of the Cyclades complex, while it is one of the most significant worshiping centers of the Virgin Mary in Greece. Often called the "island of Aeolus", Tinos combines the mountain and sea, with Tsiknias peak at 685meters (1100 feet) on the one hand, and countless beaches on the other. The mild Mediterranean climate of the island, with mild winters and cool summer winds, makes Tinos an ideal destination for many tourists. It also attracts the fans of alternative tourism, who would enjoy spending a day going fishing, diving, and climbing. Tinos with numerous churches and their respective festivals (panigyri) involves hundreds of guests to traditional celebrations with plenty of wine and distinctive local dishes. Someone can reach the island can be by boat from the port of Piraeus.
Did many different rulers left their mark on Tinos Island?

Since the Frankish conquest in 1207 - which has left an obvious influence until today - until the Turkish conquest in 1715 and the subsequent liberation and independence, Tinos has always presented a tremendous folk cultural legacy. This is presented to the island's several sites forming an incredible mosaic of tradition history and culture.