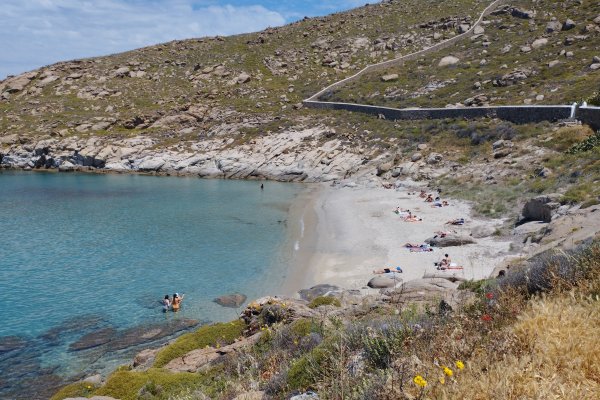 photo: © YouInGreece.com
#1
Kapari Beach
Ag. Ioannis
Small but very beautiful beach with turquoise waters and fine sand. it's near Ag. Ioannis and parking is very limited. It can get very crowded. Bring water and coffee!
photo: © YouInGreece.com
#2
Tsagkaris Nudist Beach (Mini Lia)
Remote nudist small beach, perfect for those that seek tranquility. It's a 5 minutes hike from the road or above the rocks left of Lia Beach. Don't forget to have water!
photo: © YouInGreece.com
#3
Agios Sostis Beach
A beach with the finest sand and beautiful water colors in an unspoiled enviroment. Few options for rooms to stay and an absolutely authentic restaurant. A hidden gem!
#4
Kalo Livadi Beach
An excellent sandy beach with turquoise waters. More than half the beach is free from bars. It has vast parking space. Totally recommended.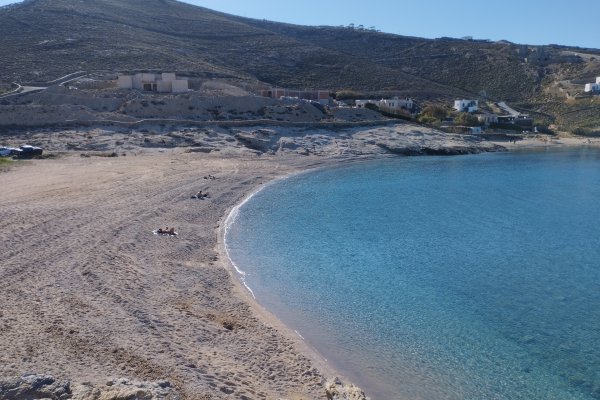 photo: © YouInGreece.com
#5
Mirsini Beach
A small, wild and unspoiled beach with lots of pebbles and super clean water. With vehicle, take the road from the dam and Fokos beach, the other side is closed.
#6
Fokos Beach
Fokos beach is exposed to northern winds and, often, the waves are big. There is no shadow, so bring your umbrella and other accessories.
#7
Elia Beach
The Olive Tree, or Elia, is a developed beach with nice vibes and relaxed atmosphere. In the surrounding hills there many luxurious hotels. Note: it's a bit pricey.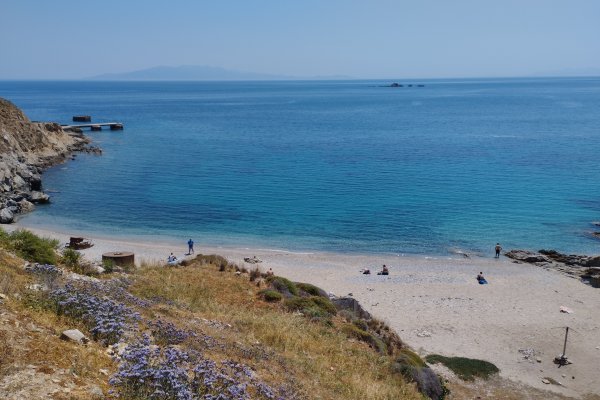 photo: © YouInGreece.com
#8
Loulos Beach
Small unorganized beach in between rock formations. Nothing super special but okayish option if you stay in the near by hotels. Well protected from the winds.
+ 15
Mykonos Beaches
→