Attractions & Things to Do in Nea Kalikratia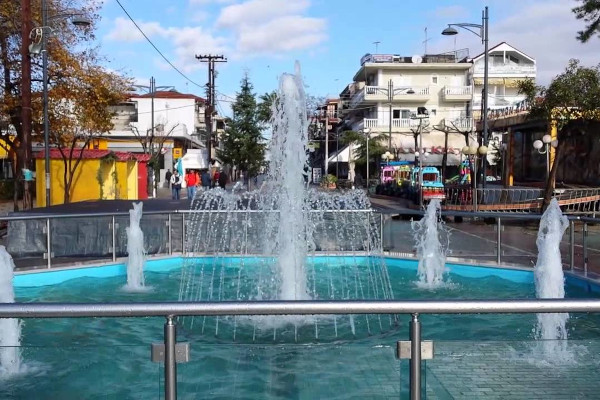 Central Square of Nea Kalikratia
«Kallikratia»
Vivid place that stands for its fountain and for the entertainment options that make it the absolute destination for families with children.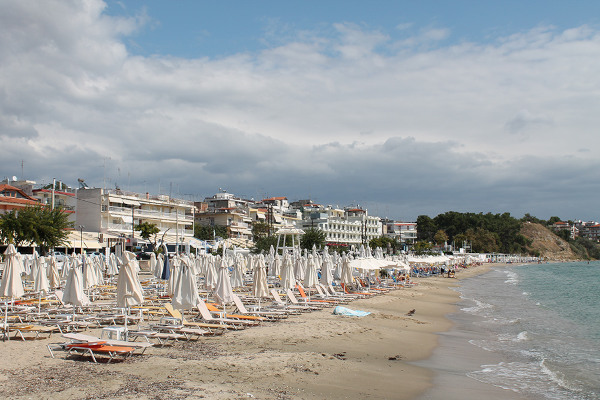 Nea Kallikratia Beach
Organized beach of the local settlement with a lifeguard, fine golden sand, and shallow waters that among others attract families with kids.
Port of Nea Kallikratia
Wind protected port by the settlement that hosts numerous fishing boats and provides shelter to sailing and fishing boats in case of bad weather.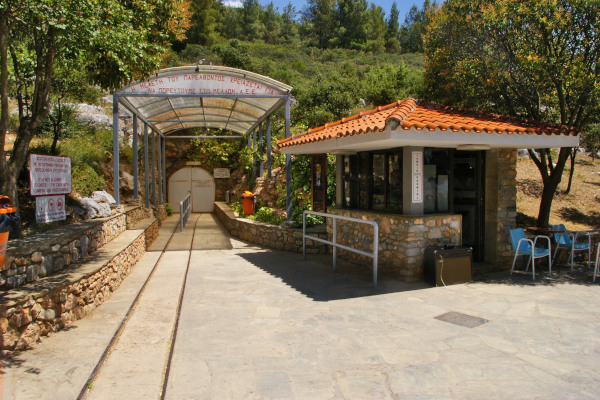 An impressive natural monument that revealed one of the most extraordinary findings which shed light on the human evolutionary process.
Byzantine Culture Center - Justin
«Metochi Flogiton»
Contemporary museum in a historical building that served as a monastery and a hospital.
This is a busy fishing port with a promenade and an abundance of seafood restaurants and fish barbeques. Some tourists use it as a base for day trips.
Thessaloniki Airport
«Makedonia»
Largest & busiest airport of northern Greece named after the broader geographical region which is served together with many holiday destinations.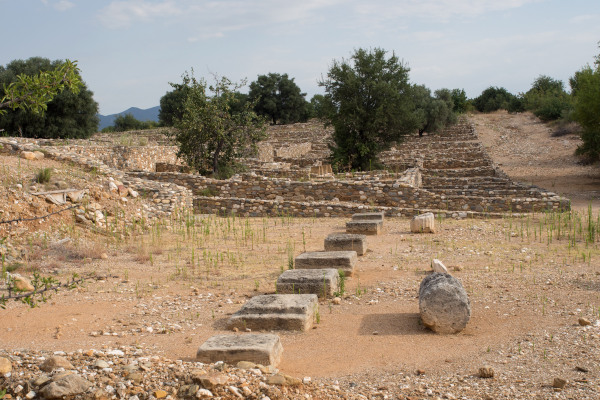 The well-known archaeological site of one of the most important ancient cities in the broader area of Halkidiki.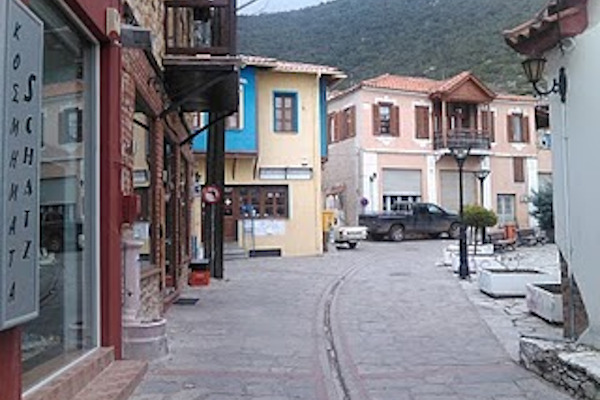 Rural community of Polygyros Municipality located on a spot that connects the areas of central Macedonia with mountainous Halkidiki.
A village famous for its canal that connects the Thermaic with the Toroneos gulf. It has decent beaches, lovely beach bars, and good tavernas.
The biggest mall of Greece with countless shopping, food, and entertainment choices that became a destination for locals and tourists as well.
With incredible beaches and nightclubs, Kassandra is a fitting choice for young people. That said, many calm villages make it a family destination too.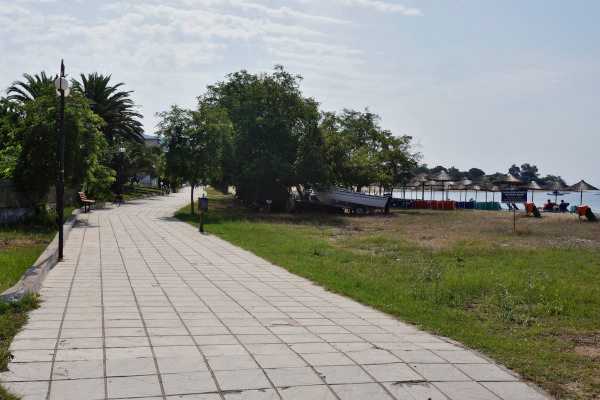 Yerakini, Polygyros Halkidiki
A coastline village that evolved from a small settlement of miners during the '60s to a well-known tourist destination.
The proof that Halkidiki is not only about beach life, Polygyros dominates with its mountainous landscape and culture as well as its hiking paths.
Do you want to visit antiquities, eat well, and party hard? This large coastal town has a distinctive multicultural past and renowned nightlife.
Questions & Answers about Nea Kalikratia
Why Visit Nea Kalikratia?

Founded in 1922 by population exchange refugees from Eastern Thrace Kallikratia.
Affordable destination with modern facilities & many entertainment options.
More than 6 kilometers of organized, fine golden sand beach.