Byzantine Tower of Prosphorion
The 12th century Byzantine tower at the seafront is now Ouranoupoli's landmark. You can enter the building and learn more.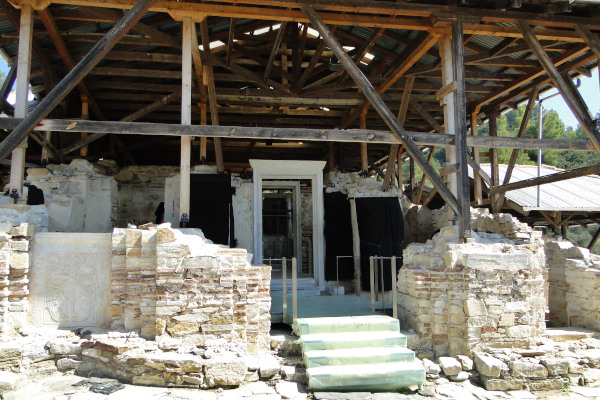 photo: Knop92
Zygou Monastery (Ruins)
An ancient monastery of Mount Athos that was abandoned at the beginning of the 12th century. It's close to a nice beach, so maybe you combine them?