Wandering through the partly-restored ruins of this ancient Macedonian town is one thing. The views of an imposing Mount Olympus is another.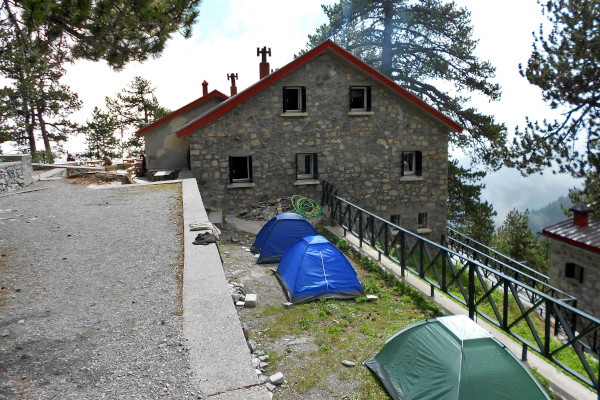 On the road to the peak, this is the first and largest organized shelter. Food here is great and the view already amazes.
The peak of Olympus is 2918m above sea level. It takes about an hour to get up and it requires preparation and alertness. The views are rewarding.