Attractions & Things to Do in Mount Olympus
The official end of the road and the place where the path to the mountain begins. The highlight is a taverna with delicious traditional food.
Located at the foothills of the highest Greek mount stands for its great history and heirlooms.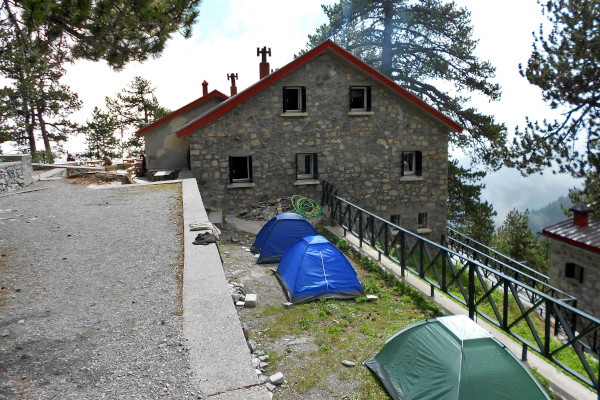 On the road to the peak, this is the first, the largest and a very well-organized shelter.
The famous peak of the highest Greek mountain and the mythological home of the 12 Gods.
Countless hikers and nature lovers are attracted by the unique natural landscape of the mountain.
A unique and demanding long-distance race on uneven ground through the paths of the famous Mount Olympus, the home of the Gods.
In Olympus' shadow, Litochoto stands out for its elegant blending of mountain and sea, jungly green beaches, as well as for its delicious food.
An old and historical worth-visiting monastery hidden in the dense vegetation of the southern part of Mount Olympus.
An ancient settlement in the shadow of mount Olympus that served as the holy city of the Macedonian State.
Leptokarya Beach, Pieria
Sandy and small pebble beach of the settlement located at the foothills of mount Olympus includes excellent infrastructure and facilities.
Questions & Answers about Mount Olympus
Why Visit Mount Olympus?

The highest peak (2,917 m) in the country and the second highest in the Balkans.
The first National Park of Greece, protected area since 1938.
One of the last refuges of unspoiled nature in Europe.
Where to stay while visiting mount Olympus?

The village of Litochoro is named the "Gateway of Olympus" and it's the most convenient option with lots of available accommodation options for all budgets.
How is the landscape as you go to a higher elevation on Mount Olympus?

At lower levels of the mountain, there are shrubs, then a little higher thrive tall pine-trees that create dense forests, and even higher there is an alpine environment composed mostly red lilies.