Attractions, Beaches & Things to Do in Ammouliani
Port of Ammouliani
Located by the main settlement welcomes the ferry boats that reach Ammouliani after a 15-minute trip from the mainland (Tripiti port).
Ammouliani Settlement
A 4,5 square kilometers tiny islet, that hosts over 500 inhabitants who are engaged mostly with fishing and tourism.
Alykes Beach
Probably the most famous beach that hosts the island camping, while its fine sand and shallow waters make it ideal for families with kids.
Karagatsi Beach
Peaceful golden-sand beach named after the local vegetation (ftelia-karagatsi). While a canteen serves as a beach bar offering basic amenities.
Agios Georgios Beach
At the east part of the islet, it is named after the local chapel, while it offers some basic amenities through the local beach bar & taverna.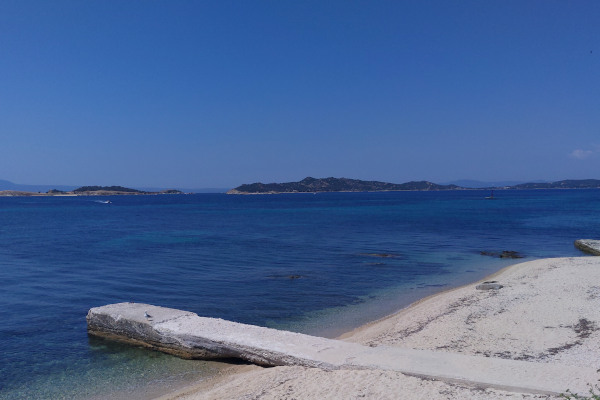 Drenia Island Beach, Aristotelis Halkidiki
Blue-green sandy beach of an uninhabited islet, hosting a restaurant & a beach bar in the summer.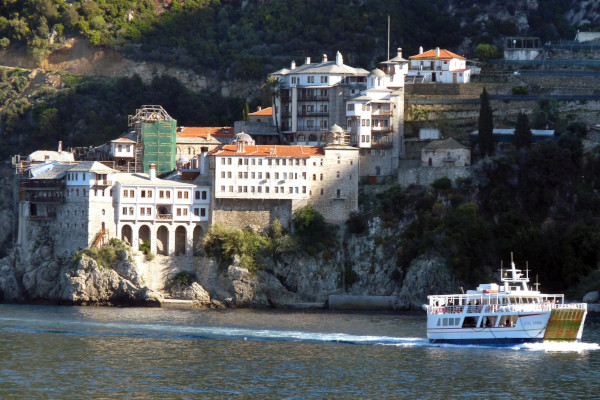 Mount Athos Boat Trips / Cruises
Three-hour boat trip carried out daily from April to October, that can be followed by everyone and shows the beauties of Mount Athos landscape.
Byzantine Tower of Prosphorion, Ouranoupoli
A 12th century Byzantine tower at the seafront of Ouranoupoli that serves as a local trademark.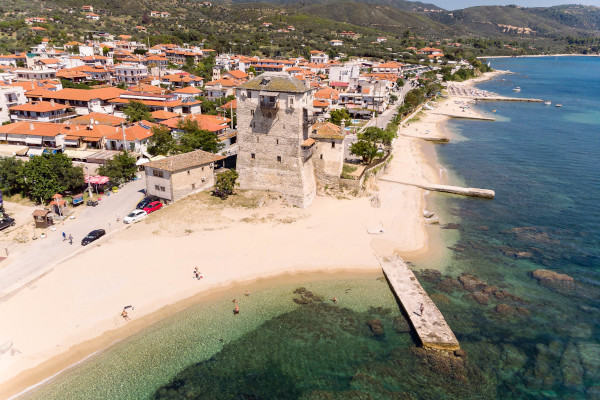 Ouranoupolis Beach, Aristotelis Halkidiki
The homonymous settlement is the last town before Mount Athos, while the local beach stands for its fine sand and the nearby quality resorts.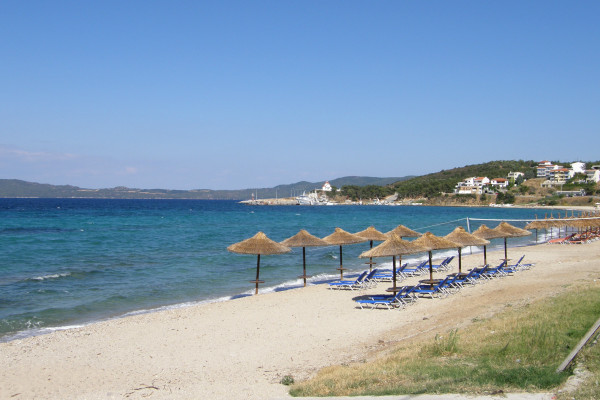 Nea Roda Beach, Aristotelis Halkidiki
Long sandy beach just in front of the homonymous settlement with numerous tavernas and beach bars.
photo: Chryspan at English Wikipedia
Voulitsa Beach, Nea Roda
Small sandy cove that can be reached through a decent dirt road. It has relatively deep waters and hosts a beach bar that dominates the area.
Close to the famous philosopher's birthplace, here you will find Aristotle's Theme Park, a series of beaches, and boat tours to Mount Athos.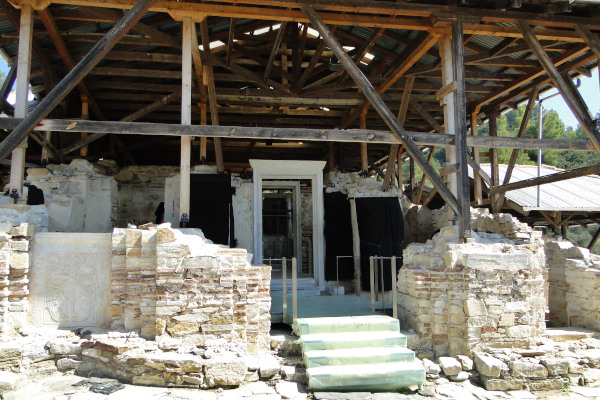 photo: Knop92
Zygou (Ancient) Monastery
«Moni Zygou»
An ancient monastery of Mount Athos that was abandoned at the beginning of the 12th century.
Develiki Beach, Aristotelis Halkidiki
Tiny fisherman settlement with the homonymous quiet beach that is partly organized but hosts two tavernas famous for their fresh fish.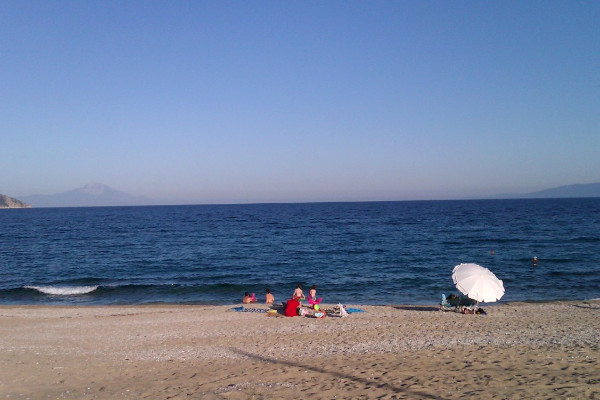 photo: Pyraechmes
Kampos (Ladhario) Beach, Pyrgadikia
A large semi-organized sandy beach with a beach bar, as well as beach volley and soccer fields.
The Holy Mountain is a monastic state of pristine beauty without much technology. No women are allowed in, and men follow the monks' program.
If you prefer natural beauty to nightlife, Sithonia is abundant with isolated beaches, glamorous beach bars, and scenic drives. Best for families.
Questions & Answers about Ammouliani
Why Visit Ammouliani?

Old Vatopedi Monastery ownership, was granted to Asia Minor refugees in 1925.
The only inhabited island of Halkidiki with nearly 600 inhabitants.
Tiny destination of 4.5 km² that covers almost every demand.