photo: © YouInGreece.com
#1
Abandoned Mining Barytes
An atmospheric place ideal for amazing photographs. The picture completes a small church and a memorial tomb for the victims of "Silicosis", the disease of the miners.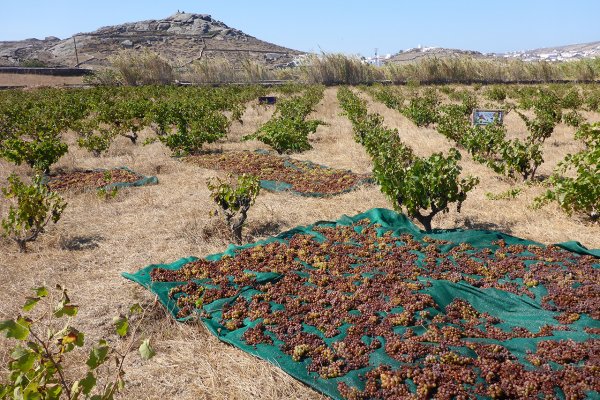 #2
Mykonos Vioma Organic Farm
Ano Mera
Mykonos Vioma offers tours in the vineyards, wine-tasting, and delicious platers and dishes. An exquisite experience with fair prices.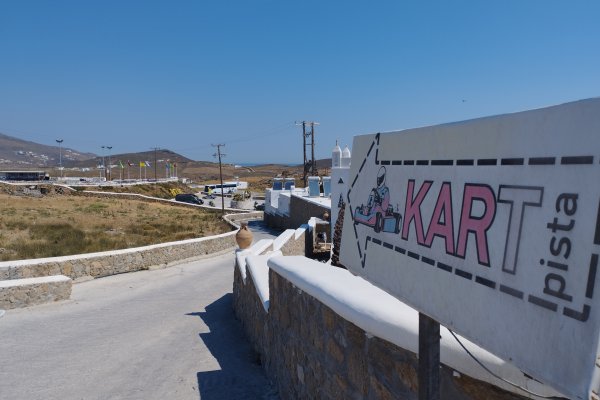 photo: © YouInGreece.com
#3
Raceland Mykonos
Great fun for adults and kids. A well maintained kart track which is located in Klouvas. It offers different options of vehicles based on how brave you feel.
photo: © YouInGreece.com
#4
Cine Manto Mykonos
An open air cinema with food and drinks at decent prices (or bring your own). Enjoy a movie, without dubbing, under the stars in a relaxed enviroment.
#5
Armenistis Lighthouse
Armenistis, the Watcher, is a great spot for pictures and a break from the town's bustle. The views are breath-taking. Sunsets too.
photo: © YouInGreece.com
#6
Panagia Tourliani Monastery
Ano Mera
An impressive renovated Greek Orthodox monastery of the 16th century and a small museum. Entrance is only 2 EUR. Don't miss it but go early because it gets busy.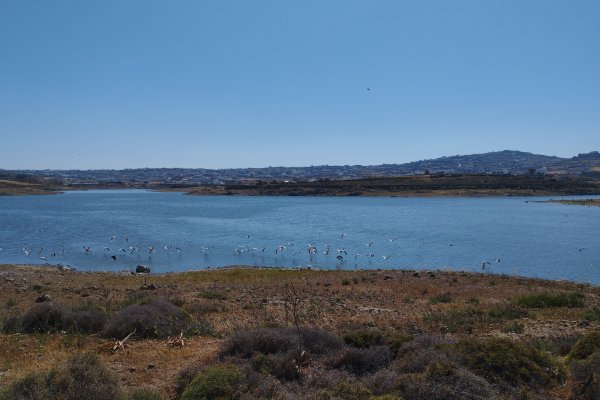 photo: © YouInGreece.com
#7
Marathi Lake
The largest of the two dams of Mykonos supplies with water the western part of the island. Νatural environment of many birds. Good place for a hike or bird-watching.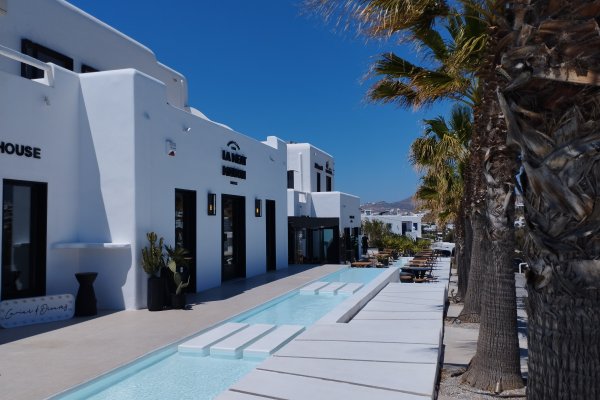 photo: © YouInGreece.com
#8
MyMall Mykonos
A very stylish mini mall in the outskirts of Mykonos town. Includes some shops with luxury products, a sushi restaurant, a brunch bar and some offices for services.
#9
In 1958, Petros, a wounded white pelican was rescued and became the island's official mascot. Today there are three of them.
#10
Organized group and private boat excursions to nearby islands like daily trips to Delos and Rhenia or longer sailing tours around the Cyclades.
#11
Mykonos is relatively flat and easy to walk around but it still offers a number of dramatic landscapes to enjoy. Learn more about hiking in Mykonos here.