This green oasis of 50 acres in the Karditsa's city center is a place for relaxation, walks, and sports.
photo: Dimitris Karagiorgos
Paleokaria Arch Bridge - Waterfall
Impressive synthesis within a stunning natural landscape including the 12 meters waterfall and the stone-built bridge of the 16th century.
Plastiras Lake Dam
An 83 meters height and 220 meters long structure that holds the waters of Tavropos River and was constructed between 1955 and 1959.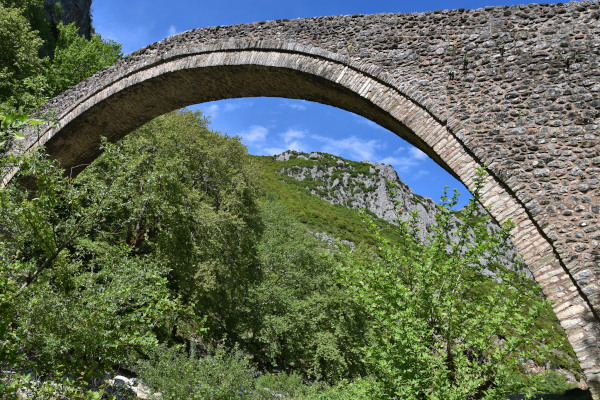 Arched Stone Bridge of Pyli Trikala
The second-largest one-arched bridge of Thessaly region that dates from 1514 with a total length of 65,67 m.and a maximum height of 13 m.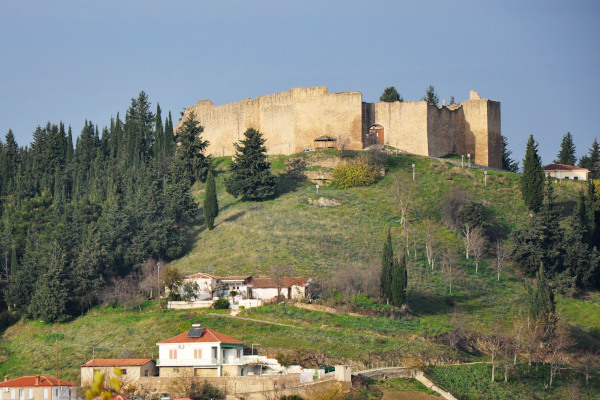 Fanari Castle
Located on the peak of the hill where the village of Fanari is built, it is an impressive and well-preserved Byzantine castle.
This covered market made of concrete, metal, and glass is a welcome addition to Karditsa's urban architecture. It gathers many locals in the weekends.