photo: dimitrisvetsikas1969
#1
Lalaria Beach
Accessible only by boat, Lalaria is a pristine beach with crystal-clear waters, scattered rocks, and a sea arch. Enjoy the trip!
#2
Mikros Aselinos Beach
Another dreamy beach without crowds on the northern side. Wild rocks on the sides and sand in the middle. A cute resto-café will keep you fed.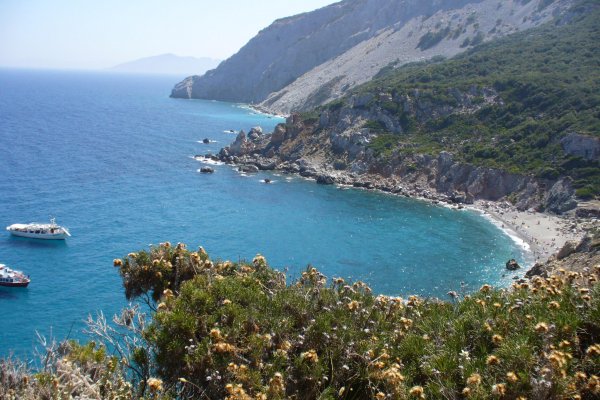 #3
Kastro Beach
Kastro is close to Skiathos' Byzantine castle, hence the name. Rock is king. It's a beach with crags, boulders, and rocks, and a tavern made of stone.
#4
Tsougria Beach
Tsougrias Islet
A sandy beach wraps Tsougkria, the uninhabited islet close to Skiathos, and woods cover the rest. Idyllic with a tropical feel. Excursion opp.
#5
Koukounaries Beach
Superb beach at Koukounaries, the Pine Trees, with a small lake and woods nearby. Clear waters. Watersports. It gets busy.
photo: dimitrisvetsikas1969
#6
Mandraki Beach
Mandraki is a long beach with clean waters and exceptional views to Mount Pelion as well as good sunsets. A beach bar offers some services.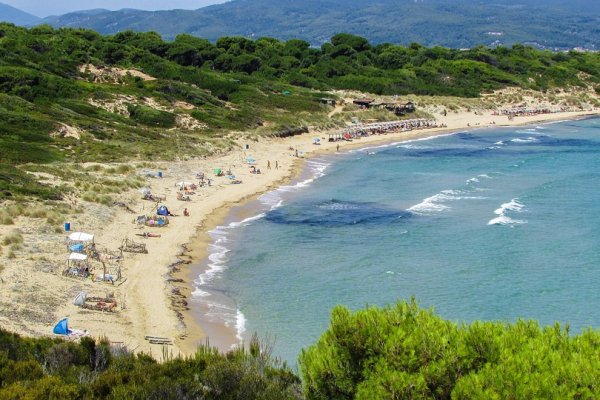 photo: dimitrisvetsikas1969
#7
Elia Beach
Arriving at the Olive Tree Beach, the green subshrubs scenery transitions into a golden sandy beach and azure breaking waves. Go prepared.
#8
Krifi Ammos Beach
The Secret Sands Beach, or Krifi Ammos, is on a crescent-moon bay accessible through a dirt path. Calm and pristine - a nature lovers.
+ 20
Skiathos Beaches
→