Attractions & Things to Do in Corfu Town
Port of Corfu Town
Central island port with routes to Albania & Italy (summer) as well as Diapontia islands, Igoumenitsa & Paxos together with summer day-trips.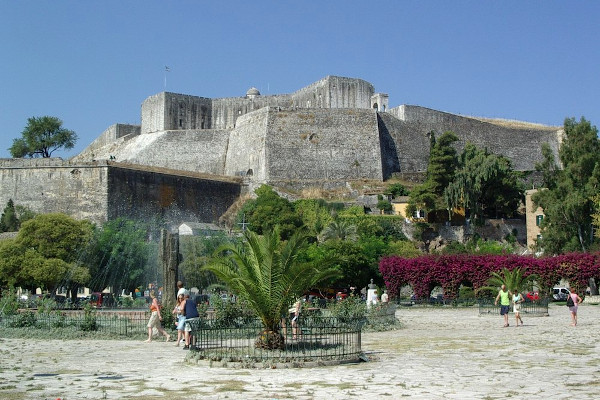 Later fortification that was reinforcing the city defensively, standing on the west part it used to have connecting walls with the Old Fortress.
The most well-known church of the island that hosts the relics of Saint Spyridon, and being located in the old town attracts many faithful.
Unique Easter festivity where the Orthodox and the Catholic communities celebrate harmoniously accompanied by the numerous island bands.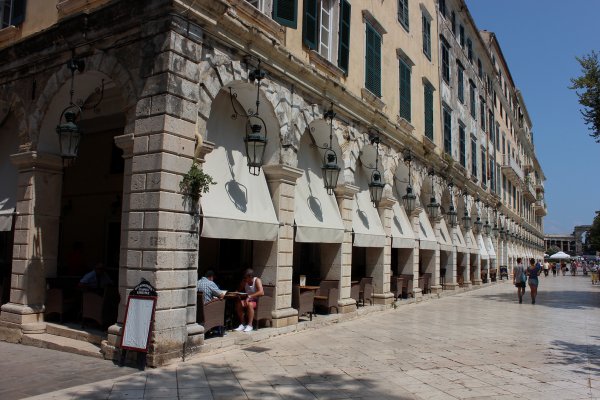 Central pedestrian street western of Spianada Square famous for the mansions with the large arches, the restaurants, and the cafeterias.
Officially the largest in size square in Greece gets its name from a Venetian word that is used to describe open flat area.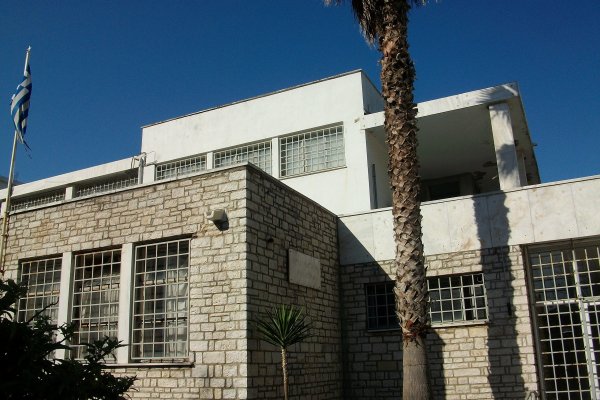 Worth-visiting museum that covers a broad historical period including the prehistoric past of the island and evolving until the Roman era.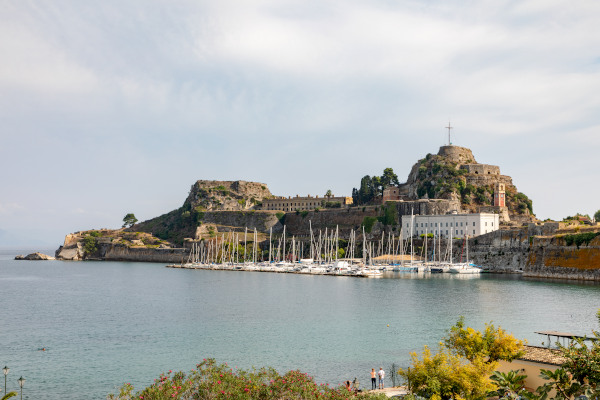 «Fortezza»
The robust old fortification that successfully repulsed numerous sieges.
Corfu International Airport
«Ioan. Kapodistrias»
Named after the first governor of Greece, it has domestic flights during the winter & numerous international & charter seasonal flights.
The oldest church of the island and a worth-visiting Byzantine monument dating from the 11th century.
A real palace with long history transformed to the Archaeological Museum of Paleopolis.
Picturesque and most-photographed white temple located on a small islet that can be reached by a 300 meters long bridge from the coast.
A green nature-preserved islet that serves as one of the Corfu trademarks, while it gets its name from its mouse-like shape.
Questions & Answers about Corfu Town
Why Visit Corfu Town?

Being under Venetian rule for 400 years, it embodies a multi-aspect Italian charm.
The first modern Greek theater (San Giacomo) inaugurated here in 1733.
Spianada Square in the old city is the largest square in the Balkan region.