Attractions & Things to Do in Zante
Zakynthos Airport
Named after the famous poet «Dionysios Solomos». It has frequent flights to Athens, numerous seasonal connections, & charters to European destinations.
With catholic churches, castles, and Italian houses, the presence of Venetians is apparent all over this town. Don't skip the Bochali viewpoint.
Port of Zakynthos Town
Main island port with a frequent connection with Killini, can accommodate tourist-vessels and offers day-trips excursions in summer.
Keri (Limni Keri), Zakynthos
It is a small seasonal lake and a fully evolved touristic settlement with a picturesque beach surrounded by souvenir shops and tavernas.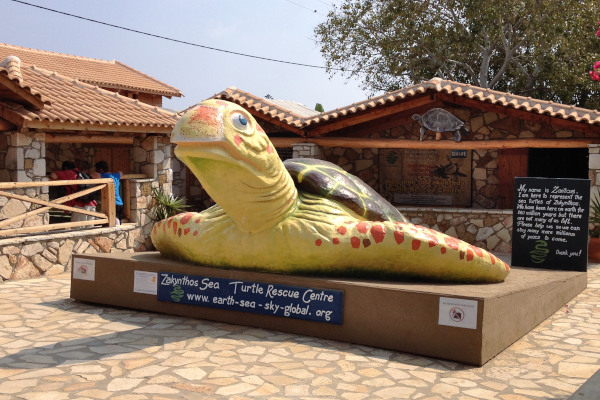 Zakynthos Sea Turtle Rescue Center, Gerakas
Volunteers and scientists work together rescuing sea turtles here. There is an information center, an exhibition, and a nice souvenir shop.
photo: TeeFarm
Mizithres Rocks, Keri Zakynthos
Views of the sea and the two Mizithres rocks are spectacular, especially if you take a 15-minute walk up the hill. So are the sunsets.
Port of Agios Nikolaos Volimes, Zakynthos
Second port of the island that has a ferry connection with Pesada of Kefalonia & offers day-trips to Navagio and other beaches in summer.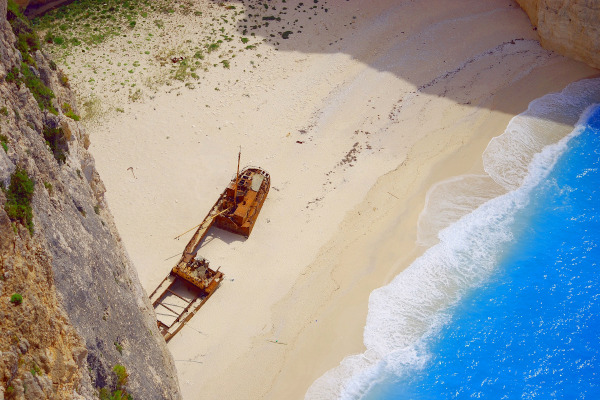 photo: KatarzynaTyl
The Shipwreck of Zante (Navagio Beach)
This beach is famous thanks to its smuggler ship shipwreck and steep cliffs. It's accessible only by boat. In the summer, it is often crowded.
Questions & Answers about Zante
Why Visit Zante?

Most important reproduction place of the endangered Caretta-Caretta sea turtle.
Destination that can include the party mood & the genuine nature experience.
Venetian rulers called it Fiore di Levante "The flower of the East".
What is Zakynthos, Greece?

The Greek island of Zakynthos is the south-most island of the Ionian sea with an area of 406 square kilometers ( ~100,000 acres), while with a population of 45,000 inhabitants (2001 census), it's the third-largest Ionian island. The island is also known as the "Fiore di Levante" which means the flower of the East and the name was given by the Venetians who occupied the island from 1484 to 1797. Someone can travel to the island by ferry from Killini with the trip lasting about an hour. Also, access to Zakynthos can be done via the island Kefalonia or by plane through the international airport of the island.
Is it worth visiting Zakynthos?

The Greek island of Zakynthos is known for being the island of serenades and operettas, as well as the hometown of Greece's national poet Dionysios Solomos. While another famous poet who was originating from Zakynthos was Andreas Kalvos. It is also a famous shelter of the unique Caretta-caretta sea turtle which chooses as a breeding place its extraordinary beautiful beaches. All the rest will unfold slowly giving to the visitor the best impressions with a lush landscape, the wonderful food, and the famous desert called "nougat".