Attractions & Things to Do in Kefalonia
Port of Sami, Kefalonia
Main island port that hosts tourist boats, offers day-excursions, & hosts routes to Patra, Astakos, Ithaki & Italy (only in summer).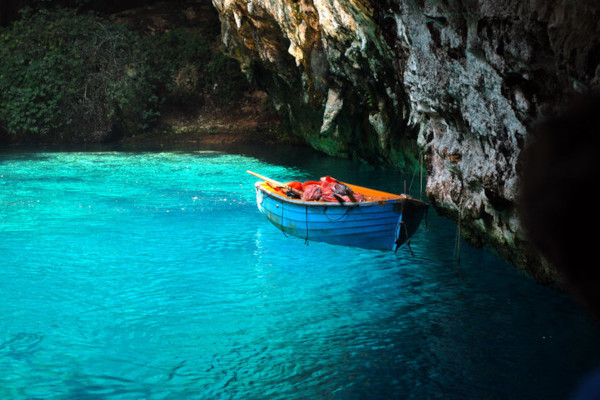 Melissani Lake Cave, Sami
World-famous lake cave discovered in 1951 that stands for the turquoise color created by the sunlight entering by an open hole in the roof.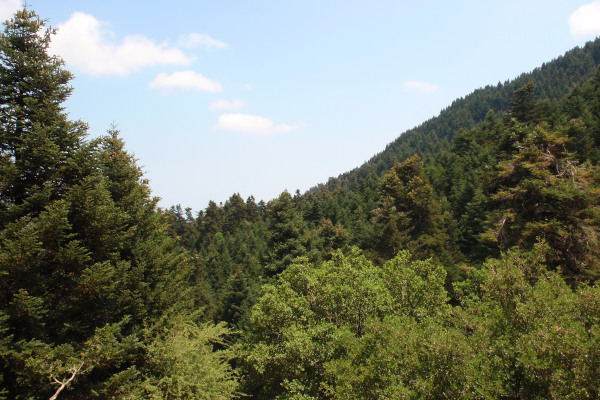 Mount Ainos National Park, Kefalonia
The highest mountain in the Ionian declared as a National Park due to the unique forest of local fir.
Myrtos Beach, Kefalonia
The most prominent and award-winning beach of the island offers a spectacular sunset and is surrounded by cliffs that are 800 meters high.
Cruise Ship Terminal Argostoli, Kefalonia
A contemporary pier located by Argostoli town, that facilitates the approach of cruise ships and assists the passenger disembarkation.
When in the town of Kefalonia, don't miss the chance to stroll for hours in the promenade, tan on nearby beaches, and visit a Sea Turtle Park.
Port of Poros, Kefalonia
Second most important port of the island that includes a year-round connection with Killini (mainland) & offers day-trips to Ithaki or Zante.
Asos (Assos), Kefalonia
Coastal village that dominates a picturesque peninsula and is well-known for the 16th century Venetian castle and its magnificent sunset.
Port of Pessada, Kefalonia
A remote and small port that connects Kefalonia with the island of Zakynthos and the port of Agios Nikolaos during the whole year.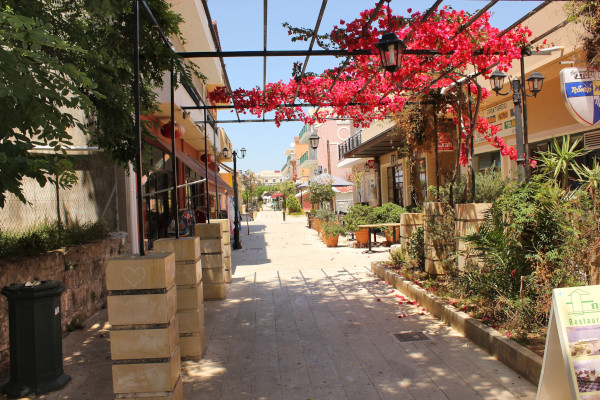 Lixouri, Kefalonia
The second-largest town characterized as the intellectual and artistic capital of the island and keeps a historical rivalry against Argostoli.
Kefalonia International Airport
«Anna Pollatou»
Named after the awarded gymnast & Olympic medalist, it hosts the year-round domestic flight to Athens and many seasonal international flights.
Fiskardo, Kefalonia
Traditional coastal village and cosmopolitan tourist destination named after the Norman conqueror Roberto Giscardo who besieged it in 1085.
Port of Fiskardo, Kefalonia
Its windless port is connected with Vasiliki Port on Lefkada the whole year round, while it's a starting point for day excursions during summer.
Questions & Answers about Kefalonia
Why Visit Kefalonia?

The 6th largest island of Greece and the biggest in the Ionian Sea.
Photos of beaches and attractions spread its reputation to a worldwide level.
Gastronomic destination that highlights the local products and the fresh fish.
What is Kefalonia, Greece?

Kefalonia is the largest of the Ionian Islands and is famous for its beautiful beaches and excellent cuisine. For many years the island was under the Venetian rule, while it joined the Greek state in 1864, as all the Ionian Islands. Kefalonia hosts the Mediterranean monk seal "Monachus monachus" and the sea turtle "Caretta caretta" that uses Kaminia Beach for its reproduction. In Kefalonia, there are many restaurants famous throughout Greece for its delicious dishes and influences from Greek and Italian cuisine.