Attractions, Beaches & Things to Do in Poros
photo: Dorieo
Port of Poros
Apart from the frequent connection to Galatas, Peloponnese, it also hosts routes to Piraeus, Egina, Methana, Ydra, Spetses, Porto Cheli & Ermioni.
photo: Justkillingtime at English Wikipedia
Clock Tower of Poros
Constructed in 1927 it dominates the top of one of the two hills of the city, it offers a great view and it is visible almost from everywhere.
Founded in 1968 it is housed in a building situated in the same sight where the house of former Prime Minister Alexandros Korizis used to be.
Kanali Beach
Within 8 minutes of walking distance from Poros port, it's a shallow-water, sandy beach with access to several beach bars and nearby tavernas.
Love Bay Beach
Picturesque small bay where the green pine tree vegetation reaches the sea, offering a special color to the waters and creating a nice shadow.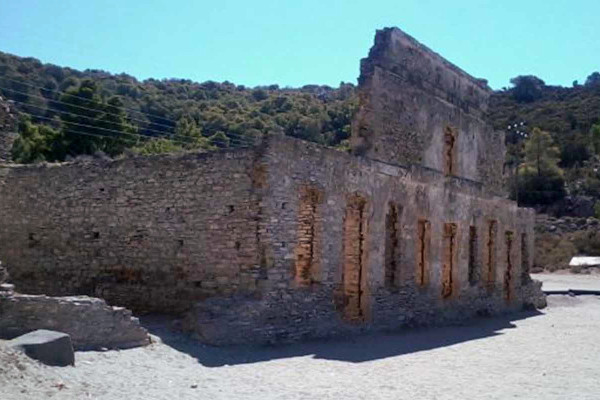 An abandoned complex of ruined buildings by the beach that compose a cinematic atmosphere.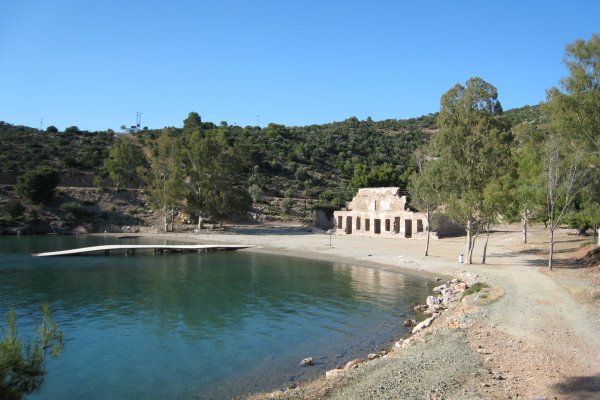 Russian Naval Station Beach
In a picturesque bay of dense vegetation and by the ruins of the Russian Naval Station, it offers equipment that makes it wheelchair accessible.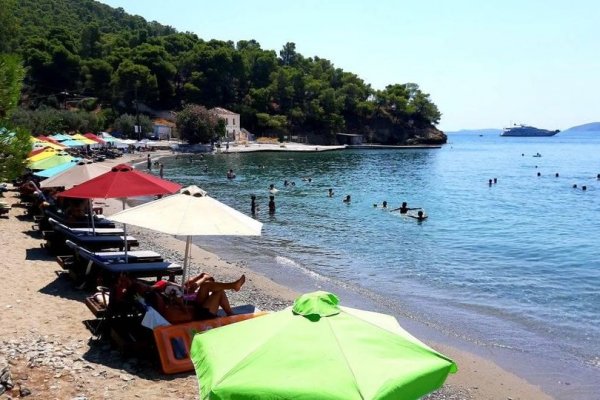 Monastiri Beach
Its name derives from the Zoodochou Pigi Monastery located in the nearby hill. It is surrounded by pine forest and hosts a small beach bar.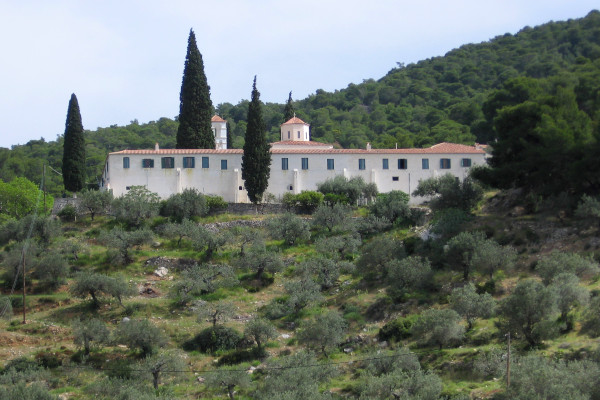 The Monastery of the Life-giving Spring is built close to the coast on a pine-covered slope while it is fully fortified with high strong walls.
Prominent worshiping place during the antiquity that has a free entrance and offers great views.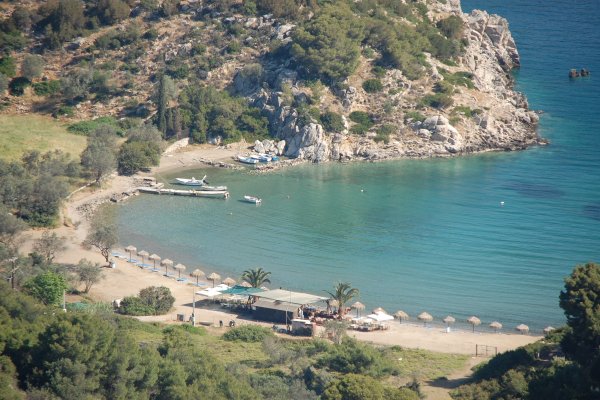 Vagionia Beach
At the north of Poros, it's an organized small pebble beach ideal for underwater fishing & with an amazing sea bottom that hosts an ancient city.
On a peninsula of volcanic origin, here you can enjoy thermal springs, geological formations, and beautiful beaches. It's an ideal place for families.
Do you want to watch a play in the same theater ancient Greeks did? The Epidaurus theater festival is an unforgettable, almost mystic, experience.
Questions & Answers about Poros
Why Visit Poros?

Also called small Venice since it consists of 2 islands separated by a narrow strait.
It has very easy boat access either from Piraeus or from the Peloponnese coast.
Picturesque old town stands for the architecture of the neoclassical mansions.
Is Poros one island of two?

Poros is located close to Athens, just 58 km from the port of Piraeus, and consists of two islands. The small island where the Poros Town is located called Sferia, and is of volcanic origin. While the bigger island in the north is called Kalavria. The two different parts of Poros are connected by a bridge.
How are the beaches in Poros?

Poros even though is a rather small island has many beaches and many of them are stand for their distinctive beauty. Some of them are very close to the city and can be reached on foot while some others are only reachable by small boats.
What beaches of Poros are the most famous?

One of the most popular is the beach of Kanali, which can be reached on foot from the town of Poros. Askeli, a beach on the other hand provides many beach-volley courts. Vagionia beach is ideal for divers who can admire the ancient"Sunk City". Limanaki tis Agapis, or the "small port of love", is a small gulf where the pine trees reach the sea and give to the water a special green-blue color. Other famous beaches are Alykes, Plaka, and the beach of Russian Naval station. For water sports lovers, the beach of Neorio is probably ideal since there are facilities for water skiing and water polo.