photo: Justkillingtime at English Wikipedia
Clock Tower of Poros
Constructed in 1927 it dominates the top of one of the two hills of the city, and offers a great view. It is visible from almost everywhere.
In antiquity, the Sanctuary of Poseidon was buzzing with pilgrims and priests. Today you can stroll around among ruins and enjoy the view.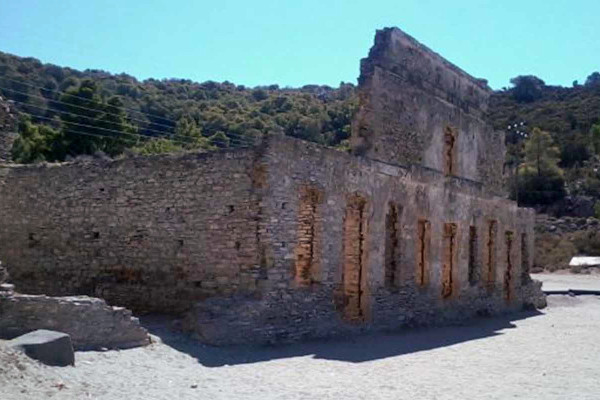 The ruins of the old Russian Dockyard look like the setting of a movie. In front, there's a small beach bar with a friendly owner.