#1
A short hike of about 30 minutes. What remains of the volcano is just a conical rock but the views along the way are worth it.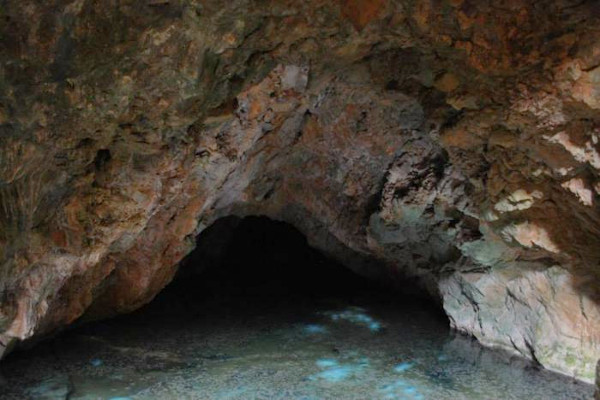 #2
An unexpected cave 50 meters from the road with a water source and two underground ponds. Getting there is a bit tricky and needs attention.
#3
Pausanias Baths
Springs described by ancient geographer Pausanias and renovated by a local enterprise in 2020. It has a mini pool by the sea.