Attractions & Things to Do in Metsovo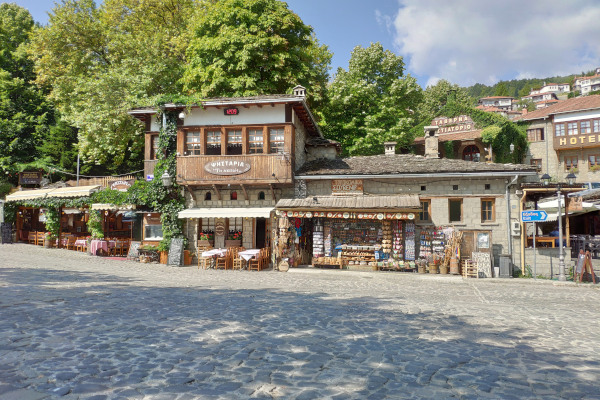 Metsovo Central Square and Stores
Numerous shopping opportunities at the stone-built boutiques that offer souvenirs, handiworks, and local products.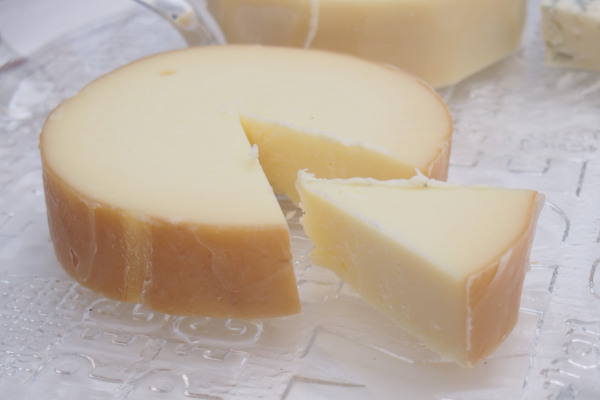 Come hungry! Metsovo's mountainous tradition is rich with products like cheese and wines, and recipes that will exalt your palate.
In this gallery you can find paintings and other art coming from the private collection of a great Greek politician (Averoff) of the past century.
In a mansion of the 17th century that was later transformed into a museum you can find out about Metsovo's history and the elites' lifestyle.
Located no more that 10 minutes on foot from the center of the village, this relaxing place is ideal for families.
Taking advantage of the water power of Arachthos river, it was for centuries the major flour supplier of Metsovo.
Monastery dedicated to Virgin Mary in an idyllic location. Great to walk there as it's only a 25 minutes walk from the center of the village.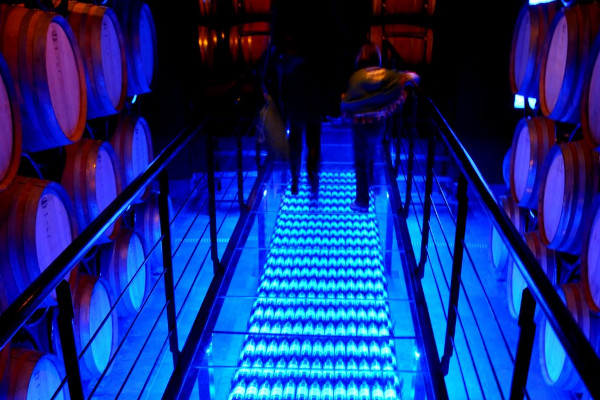 photo: Dimkoa
Katogi Averoff Hotel & Winery
Fully-operating winery that serves also as a 4-star hotel with an extraordinary wine bar that offers a complete wine experience to its guests.
Metsovo Ski Center
Also called «Profitis Ilias». A family friendly ski resort with artificial snow, easy slopes, a café, and equipment renting opportunities.
Anilio Ski Center
One out of the three ski areas of Metsovo that includes five lifts and slopes for new-starters as well as for experienced skiers.
Legendary mountainous lakes on the subalpine highlands of Valia Kalda, that can be reached through 3 different hiking trails.
The Warm Valley (Valia Kalda), as is the literal meaning of its local name, is snow-covered for 8 months per year.
Perivoli, Grevena
Mountainous village located in the region of Pindus Natural Park that is built at an altitude of 1350 meters and has nearly 500 inhabitants.
Portitsa Bridge, Spilaio Grevena
At the entering point of Portitsa canyon and nearly 4 km from Spilaio village, the visitor can find an amazing stone bridge of the 18th century.
Panagia Monastery, Spilaio Grevena
The main church of an old monastery that was founded in 1633, and is located very close to the settlement of Spilaio village of Grevena.
Built on a lakeshore with astonishing views, this student town is a window to Byzantine and Ottoman Greece featuring numerous museums and mosques.
Questions & Answers about Metsovo
Why Visit Metsovo?

A great alternative destination with high-end facilities and infrastructure.
Traditional settlement built amphitheatrically on Pindus slopes.
One of the most picturesque mountainous villages of Greece.
What is Matsovo, Greece?

Metsovo is a mountainous village of Epirus with a permanent population of just over 3,000 residents. Located on Pindos Mountains at an altitude of 1,200 meters ( 3,940 feet) and is about 50 km (31 miles) from the city of Ioannina. The largest proportion of residents are Vlachs, while the main economic activities of the broader region are focused on farming. This fact makes Metsovo one of the leader regions in the production of quality cheese. Moreover, Metsovo is a place of origin of some of the most famous Greek benefactors like Averof, Stournaris, and Tositsas.
Is it worth visiting Metsovo?

Many tourist guides describe it as the most picturesque settlement of Greece and certainly, just a view of the village convinces everyone that it deserves such a title. In recent decades tourism claims the majority stake of the overall activities of the locals, but this development did not erode the traditional character of the area. The "Egnatia" Highway facilitates the access and tempts even the most undecided about making this really special trip.