#1
Holy Church of Agia Eleni
Located on a hill close to Parga, you can get here via a dirt road in the mountain. The view over the town is breathtaking.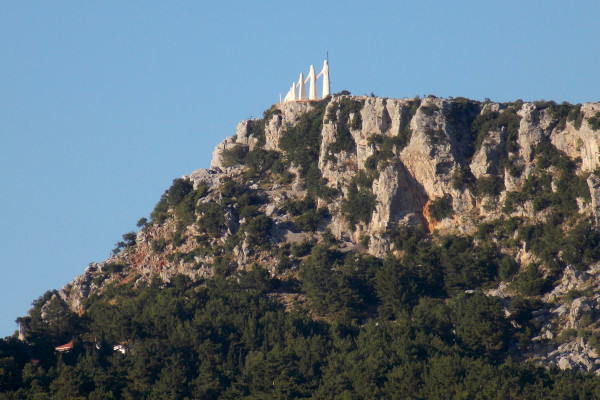 photo: Andreas Papageorgiou / Pappasandreas
#2
Monument «Dance of Zalongo»
When the Ottomans were approaching to recapture their town, the women of Souli danced their way to the cliff to die free. It's many stairs till the monument.
#3
Coastal Pedestrian Street
Parga Port
Seafront promenade and picturesque port that will enchant you. Enjoy the charming views and the warm sunset in one of its restaurants or bars.
#4
Venetian Castle of Parga
On top of a rocky peninsula with an amazing view over sea and town stands the Venetian Castle of Parga, not as strong as in the past.
#5
Ruins of the Vlacherna Monastery
This 12th-century Byzantine monastery with a 15-meter tall bell tower is now abandoned and taken over by nature. Great for photography.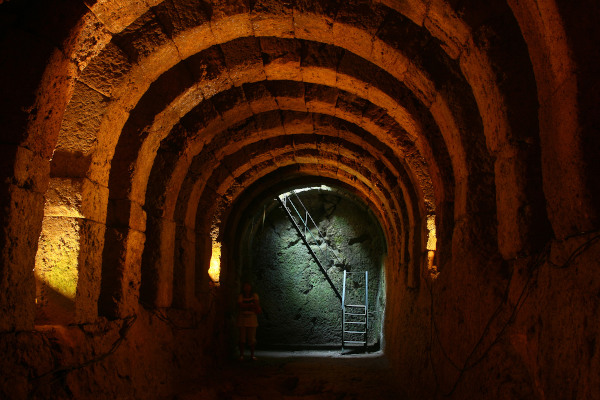 #6
Necromanteion Acheron
Mesopotamos
The ancient Oracle of the Dead is an otherworldly place. It overlooks river Acheron where the dead would meet the ferryman of Hades and cross into afterlife.
#7
Ali Pasha Castle
Anthousa
The Ottoman governor Ali Pasha built this fortification in 1814 to tighten his grip on rebellious Parga. Fantastic views and photo opportunities.