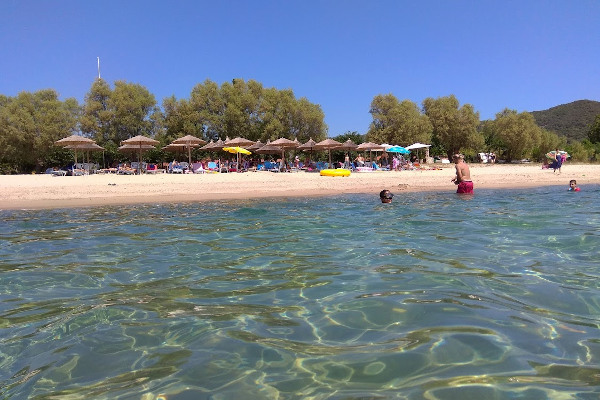 #1
Develiki Beach
Develiki is a tiny fishing village with a quiet beach and a beach bar. Two nearby fish taverns are always ready to satisfy your palate.
#2
Olympiada Beach
Sandy beach with clear waters around which Olympiada village has been developed. It has plenty of food and drinks choice.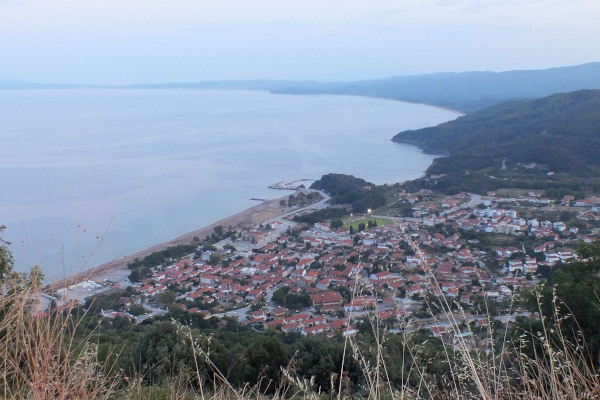 #3
Stratoni Beach
A well-organized beach with nice sand. There are beach bars, loungers, food, everything you need. Just bring your towel and sunscreen.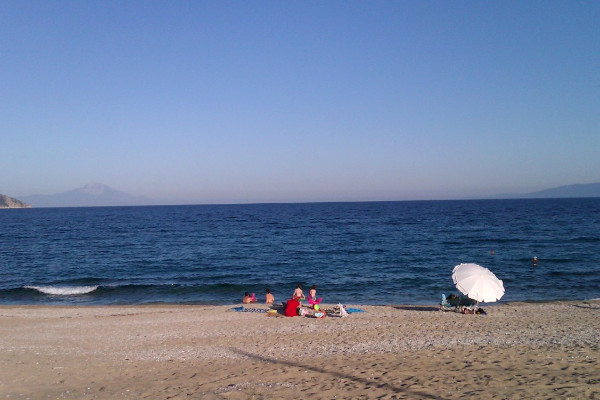 photo: Pyraechmes
#4
Kampos (Ladhario) Beach
Pyrgadikia
A large semi-organized sandy beach with a beach bar, as well as beach volley and soccer fields. Note: a few steps in the sea and the waters get deep.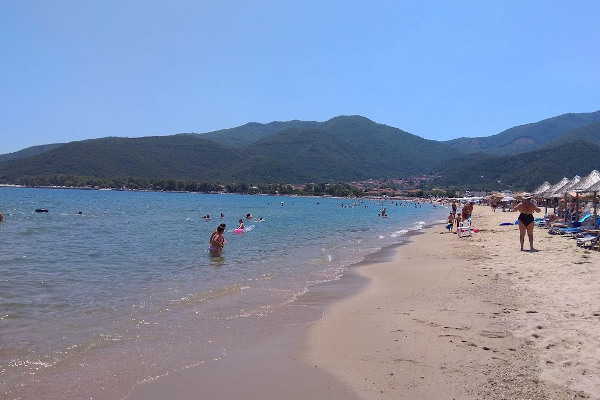 #5
The beach of Stavros is sandy with some pebble clusters, and its waters are shallow. Beach bars provide food and drinks. In three words: ideal for kids.
#6
Platani Beach
Stavros
The extremely shallow and clear waters of Platani beach are kids favorite. On the beach, a plane trees cluster generously provides shade.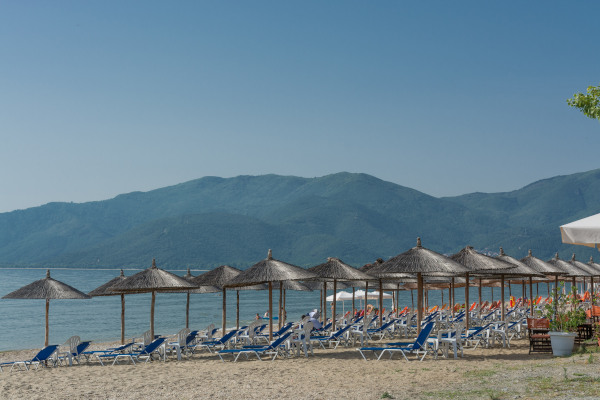 #7
Vrasna Beach
Vrasna is on the same long beach on which Aprovalta is built. Nice beach bars that can get somewhat crowded and noisy, amazing blue waters. A great experience.