Attractions & Things to Do in Arachova
The stone-built landmark stands imposing on a rock. It's excellent for pictures under different lights and aspects.
Local dairy producers keep alive centuries-old traditions and make artisanal cheeses of high-quality, some of which are exported.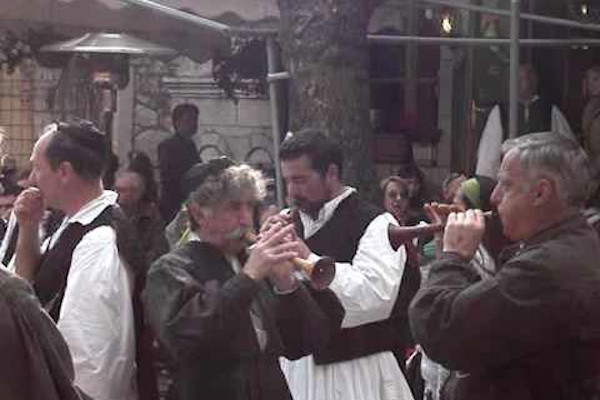 The "Panigyraki" as it's called locally is a distinctive festival of St. George who according to the legend assisted in the battle against the Ottomans.
You won't find any blood stains here anymore but on the 264 stairs of this church a battle of the Greek Independence War took place.
This monument is dedicated to a heroic general of the struggle of independence, Karaiskakis, who battled victoriously here against the Ottomans.
Viewpoint of Arachova
An ideal spot for photographs at the east entrance of the Arachova that offers a magnificent view of the town and its surroundings.
With a total length of runs of 36 km, this ski resort is located just 180km away from Athens on an open terrain offering spectacular views.
The preeminent Oracle of antiquity where a high priestess, Pythia, would mumble words to be interpreted by Appolo's priests. Enjoy the scenic drive.
Corycian Cave, Delphi
Also called «Korikion Antron». It is a worship cave, at an altitude of 1400 meters, dedicated to the Nymphs and the deity of Pan.
Mount Parnassus National Park
Together with the Olympus National Park, it is the first and the oldest (nominated in 1938) among the forest protected areas in Greece.
Distomo Town
Semi-mountainous historical town where the atrocities of Distomo Holocaust took place, one of the worst war crimes of the entire World War ll.
Mausoleum of Distomo (Nazi Massacre Memorial)
War-crime reminder and monument that hosts the remains of the 230 civilians executed by the Nazis.
Questions & Answers about Arachova
Why Visit Arachova?

One of the leading and most popular winter destinations in Greece.
The nickname "Myconos of the winter" reveals its cosmopolitan character.
Historical town with inhabitants that respect and continue the local customs.
What is Arachova known for?

Arachova is one of the most popular winter Greek destinations. It attracts thousands of visitors, as it offers a range of interesting options, while it is close to the capital of Athens. It is highlighted as a cosmopolitan destination, as it is preferred by many celebrities for their winter getaways. It can be compared with the famous European ski resorts, while it advocates the cultural heritage and traditions of the local area. Arachova is also a historical place where during the Greek Struggle of Independence Georgios Karaiskakis (Greek Army commander) fought and defeated the army of Moustafabei (Ottoman commander).