Agios Nikolaos Church at Pouria, Molos
Want to see something new? Laying just three kilometers away from Chora, this remarkable chapel was carved out of a big rock and painted in white.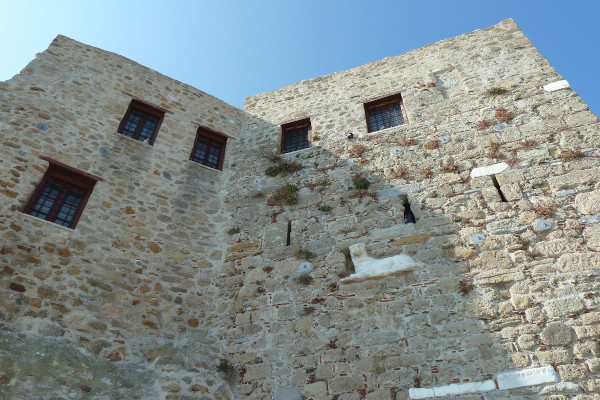 Monastery of Agios Georgios
On the highest spot of the main village of Skyros a Byzantine monastery that dates from 963 AD.
photo: Han borg
Rupert Brooke's Grave
The tomb of the philhellene British poet Rupert Brooke, who was an officer of the British Navy and died close to Skyros island in 1915.