#1
Saint Demetrius Church
Avlonari Evia
You should take a look at the little church and let it work on you. Magnificent interior. It is built on top of an ancient temple to Artemis (Diana).
#2
Church of Panayia Liaoutsianissa
The 1849 church dedicated to Virgin Mary has three domes and other distinctive architectural features. The pilgrimage is on August 15.
#3
Archaeological Site in Viglatouri
The ruins of an ancient town that thrived in the 8th century BC occupy the whole hill outside Viglatouri. No signage, hard to understand what you see.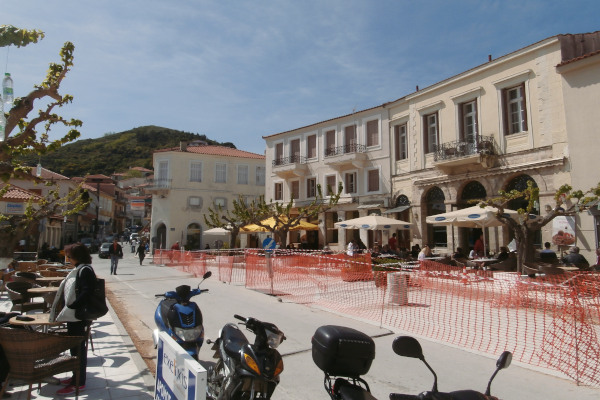 photo: C messier
#4
Town Square of Kymi
Kymi's town square is the place to enjoy an ice coffee under sunny skies with sea view. Vibrant at night with people of all ages.
#5
Papanikolaou's House
Family home of the researcher, scientist and pioneer who invented the Pap smear, a method of cervical screening that has saved many lives.