Attractions & Things to Do in Paros
Port of Paros, Parikia
Natural bay hosting an organized marina & the main island port, that serves ferry routes to Greek mainland, many islands, & Antiparos in summer.
The island's capital with typical white-blue architecture and narrow streets. Nightlife, food, and lots of sightseeing will keep you busy for days.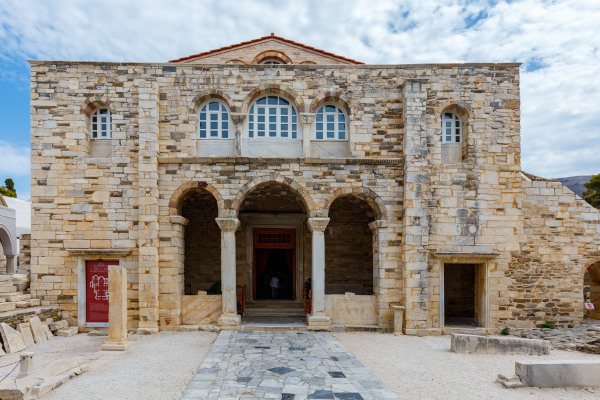 Impressive and well-preserved early Christian church dating from the 4th century AD and according to a legend was built by Constantine the Great.
The small but interesting museum hosts excavation findings from Paros and Antiparos. It take about 30-40 minutes and the entrance fee is very cheap.
There is not much to see here, but if you want to visit the marble quarry that made Paros famous in the ancient world, here is your chance.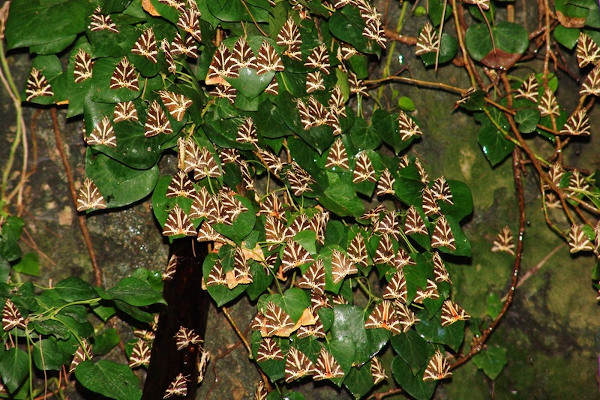 A park with dense vegetation and each August the birth ground of thousands of butterflies - a gem of natural beauty, really.
It used to be Paros' head village for centuries. This place is relatively quiet, so enjoy strolling in its narrow streets and photography.
Port of Pounta, Paros
With ferries that depart every 30 minutes, it serves the connection between Paros & Antiparos during the whole year through a 10-minute trip.
Paros National Airport
Small with limited infrastructure with a year-round connection to Athens, while some more domestic & international flights are added in summer.
Two strokes away from Paros, this small and tranquil island has narrow streets, excellent restaurants and tavernas, and a famous shallow water beach.
Port of Naousa, Paros
Picturesque port with fishing boats & a marina for tourist boats. Passenger ships offer day-trips to Tinos, Mykonos, & Dilos during summer.
Typical Cycladic village with many nearby beaches. Nights here end early morning and, naturally, it's young people's favorite.
Alternative recreation area founded in 2009 including hiking trails, cinema and theater, exhibitions, and concerts of all types of music.
Questions & Answers about Paros
Why Visit Paros?

Combining a cosmopolitan aspect & nightlife with the natural scenery's tranquillity.
Local cuisine & raw materials compose the definition of the Mediterranean diet.
Authentic Cycladic island experience offered generously by land & inhabitants.
What is Paros, Greece?

The Greek island of Paros is one of the most representative islands of the Cyclades complex. It combines its long history with beautiful nature and rich tradition. Since the 60s' Paros became one of the most popular tourist destinations in the country, thanks to its natural wealth, its beautiful beaches, its nightlife, and quality infrastructure. It attracts thousands of visitors every summer, who can reach the island either by ferry from Piraeus or by plane since the island has its own airport.
What was the role of Paros, Greece during history?

Its geographical position, right in the center of the Aegean sea, promoted Paros as the crossroad of the ancient sea routes connecting the islands to mainland Greece, Asia Minor, and the surrounding Mediterranean. The first island settlements dated from the Pro-Cycladic Era. And throughout history, Paros played an important role as a commercial and military base, as an exceptional marble quarry, and as a fishing center. It was ruled by the Athenians, the Persians, Macedonians, and Romans successively. Then it became a part of the Byzantine Empire until 1207 when it was conquered by the Venetians. Furthermore, it experienced many raids from Ottoman pirates. In 1821 Paros took an active part in the Greek revolution and then became part of the first Greek state.