Attractions & Things to Do in Koufonisia
Port of Ano (North) Koufonisi
Connected with the Greek capital & Aegean islands through frequent ferry-routes, as well as with Naxos with a ferry boat & summer day-trips.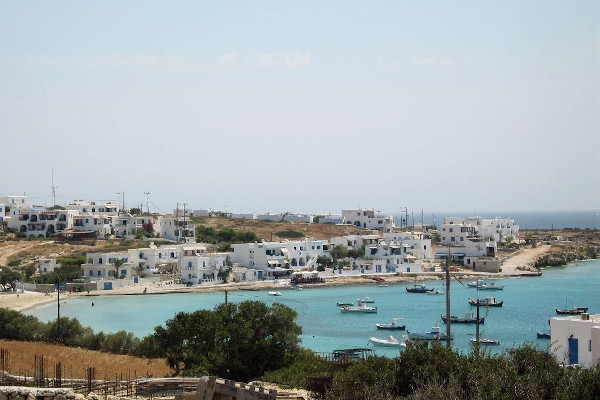 A magical scenery that during the last years transformed an alternative destination into the absolute highlight of the Cycladic Islands.
Mysterious island and probably the most ancient sanctuary of the Aegean that is described through the documentary The Enigma of Keros.
The cental of the Lesser Cyclades complex, stands for a genuine friendly notion and is an ideal destination for relaxation and tranquility.
The definition of relaxed holidays on an island with an approximate population of 150 inhabitants and no any petrol station or bank service.
This large island offers a plentiful choice of historical sites, traditional villages, and beaches - a place for road trips, sunsets, and nightlife.
A place for travelers rather than tourists, this island combines a wild and mountainous landscape with Aegean's endless blue. Sunsets are otherwordly.
Find yourself in this tiny islet. With only 160 inhabitants, it's ideal for relaxation, yoga, and mindfulness. Beachlife is most there is here.
Do you want to party till the morning, take pictures of blue-white houses, and tan on the beach? Ios is most probably your summer destination.
Questions & Answers about Koufonisia
Why Visit Koufonisia?

Cars or motorbikes are totally useless, while hiking & cycling are favorite choices.
Mindfulness through minimal architecture, fine sand beaches & emerald waters.
Ano Koufonisi hosts nearly 350 residents on only 3,5 km².