#1
Kolitsani Beach
Kolitsani is a peaceful sandy beach a mere 10-minute walk from the nearby parking lot. Outside the high season, it is ideal for nudists.
#2
Magganari Beach
Magganari fine-sand beach is far from Ios' crowded center. With turquoise waters and a sand strip, it's one of the island's most beautiful beaches.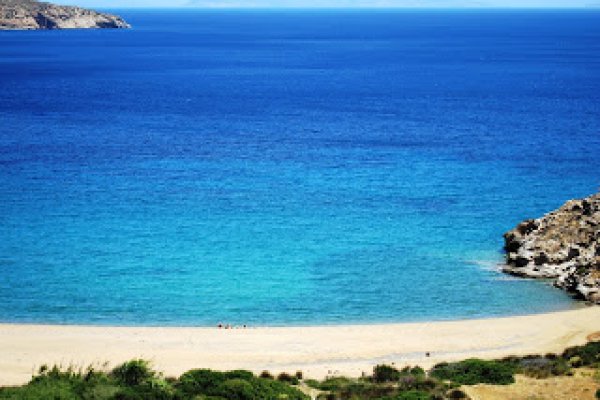 #3
Kalamos Beach
Without any buildings close by, Kalamos is a top natural-scenery beach. Accessible through an adventurous dirt road that should not discourage you.
#4
Mylopotas Beach
Probably the most popular beach on the island, Mylopotas is developed with sunbeds offered by beach bars. Restaurants close by.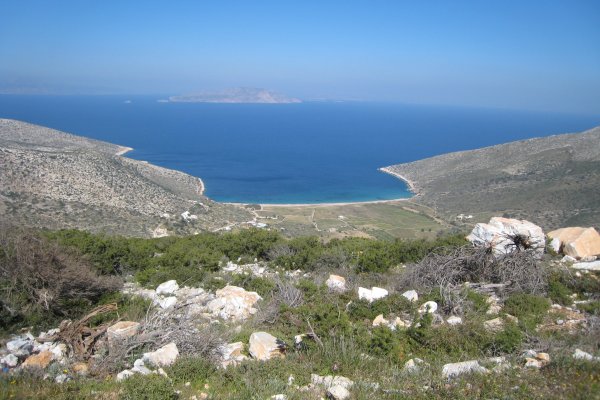 #5
Agia Theodoti Beach
Beautiful and not crowded at all, Agia Theodoti is a sandy beach that promises absolute relaxation. A small canteen provides the basics.
#6
Psathi Beach
A quiet, somewhat remote beach without umbrellas and sunbeds. Seek shade under tamarisk trees, and enjoy the relaxing scenery.
photo: Gzseminar at Greek Wikipedia
#7
Koumpará Beach
Koumpará is a golden-sand, developed beach with shallow waters and nice tavernas nearby. Located at a cove protected by the north and east winds.
#8
Gialos Beach
Ios Port
At Gialos, a sandy beach with beach bars. Located at the windless bay next to the island's main port, it's awesome that this beach is super clean.