One of the oldest medieval towns of Europe, this place has been continuously inhabited until today. It is a UNESCO World Heritage Site.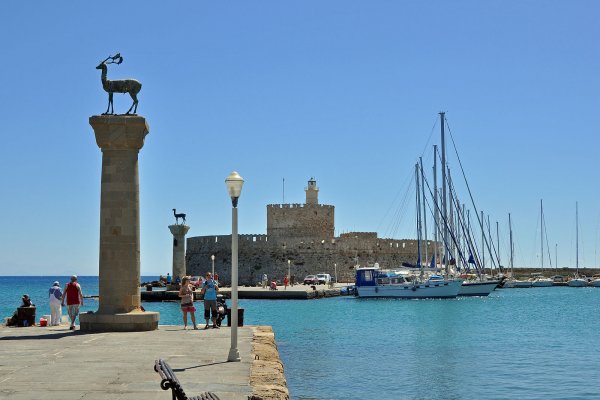 Mandraki Marina (Old Port)
Where Rhodes' Colossus once stood, today two deer statues welcome boats into the port. It's also where day trips to small islands and Symi start.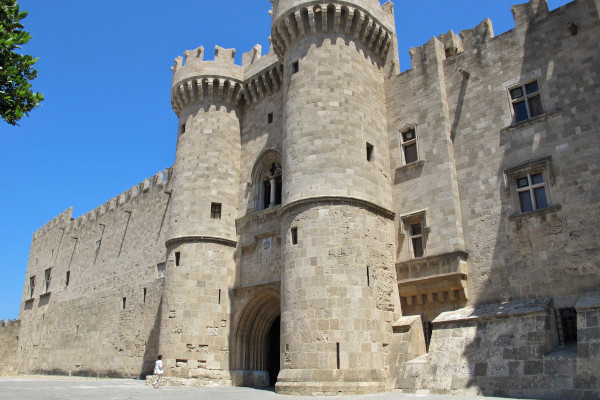 Rhodes Town
The Order of Knights of the Hospital of Saint John built this massive Gothic castle in the 14th century. The Ottomans sieged it in 1522.
Rhodes Town
Grand Master Zacosta built this Knight Fortress at the port between 1464-1467. A lighthouse was later added in the 17th century.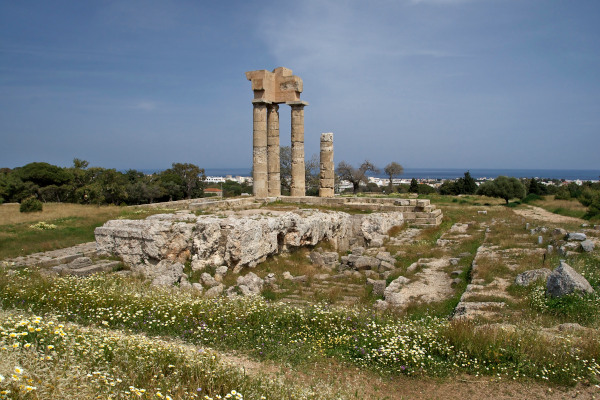 photo: Jebulon
Acropolis of Rhodes
Unfortified and located in one of the highest spots, it was an area with sanctuaries, temples, and underground worshiping places.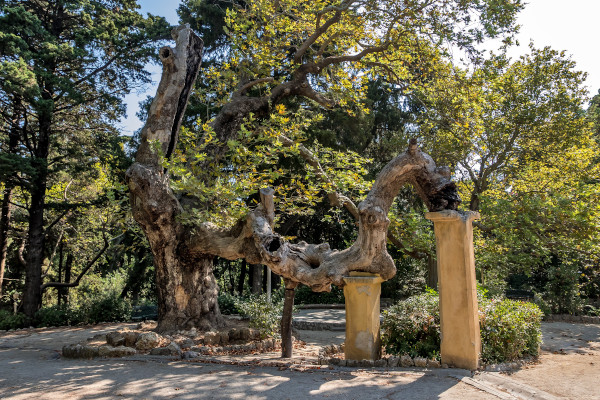 Rhodes Town
This park was founded together with the city itself in 408 BC. Could this be the most ancient park in the world? Probably it is.