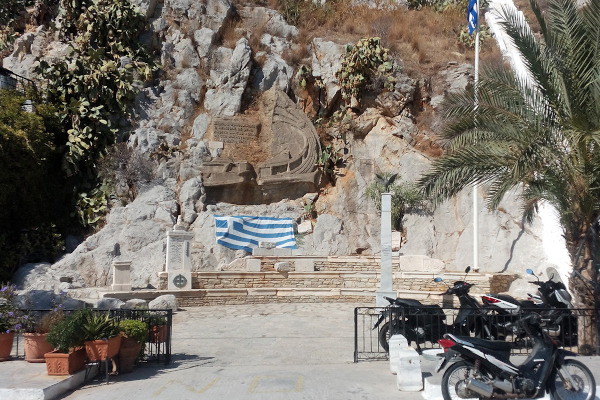 #1
Harbor's War Memorial
A rock-carved monument that honors the liberation the island (and the whole Dodecanese) from the Italians on May 8, 1945.
#2
Symi Clock Tower
At the entrance of the natural harbor, there is a Clock Tower is the jewel of the crown. You look around you and see only beauty.
#3
Evaggelistria (Annunciation) Church
Symi's church of Annunciation has some of the most elegant hagiography in the country. It also has majestic views of the village and the sea.
#4
One of the oldest medieval towns of Europe, this place has been continuously inhabited until today. It is a UNESCO World Heritage Site.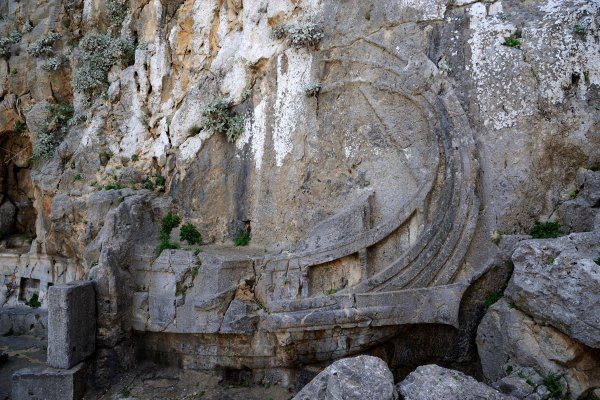 #5
Relief of a Rhodian Galley
At the entrance of Lindos acropolis, you find an impressive relief of an ancient Rhodian galley of the 3rd century BC. A touching piece of history.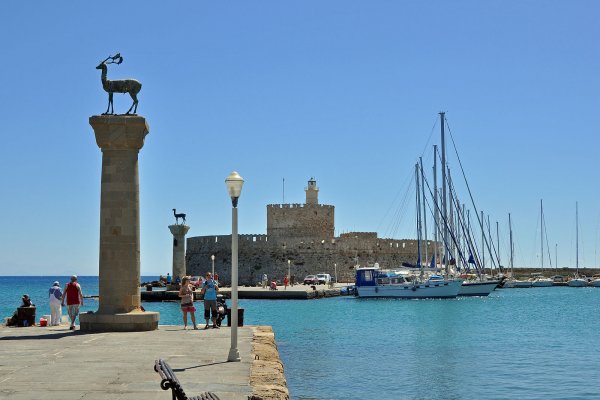 #6
Mandraki Marina (Old Port)
Where Rhodes' Colossus once stood, today two deer statues welcome boats into the port. It's also where day trips to small islands and Symi start.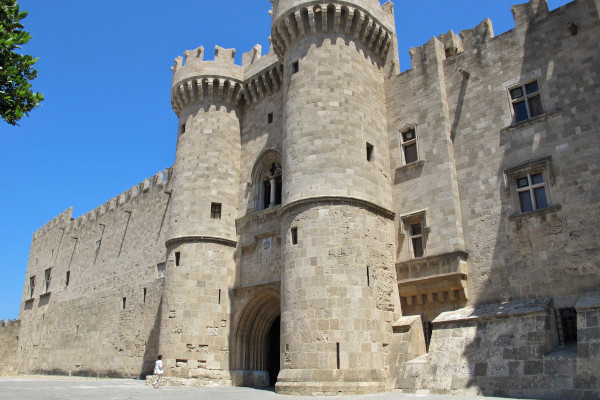 #7
Rhodes Town
The Order of Knights of the Hospital of Saint John built this massive Gothic castle in the 14th century. The Ottomans sieged it in 1522.
#8
Acropolis of Lindos
The 116 meter high citadel of Lindos' hosts an ancient temple of Athena. The fortifications were further developed in medieval times.
#9
Rhodes Town
Grand Master Zacosta built this Knight Fortress at the port between 1464-1467. A lighthouse was later added in the 17th century.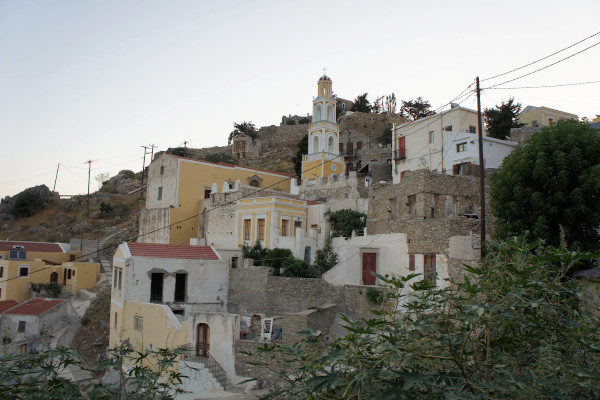 #10
Knights of St. John Castle Ruins
The Castle of the Knights of St. John lies in ruins on top of a hill that has excellent views over the island. You can walk up and down or take the bus.
#11
Tomb of Cleobulus of Lindos
An excellent 1h30 hike from Lindos to Cleobulus' tomb - the leader, poet, and one of antiquity's seven wise men. Prepare, have water, and avoid sunny hours.
#12
Symi Mills (Pontikokastro)
Symi's old mills that are great photography material. Getting there is not difficult and the views are rewarding. Some mills have been turned into restaurants.
#13
Ancient Theatre of Lindos
Lindos ancient theater has been carved into stone under the town;s acropolis. It had enough seats for 2000 spectators. It is not restored.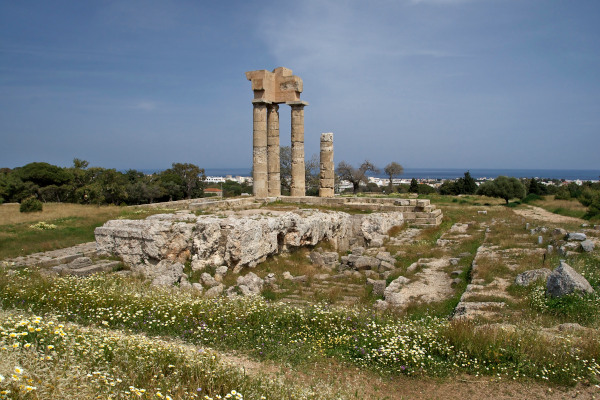 photo: Jebulon
#14
Acropolis of Rhodes
Unfortified and located in one of the highest spots, it was an area with sanctuaries, temples, and underground worshiping places.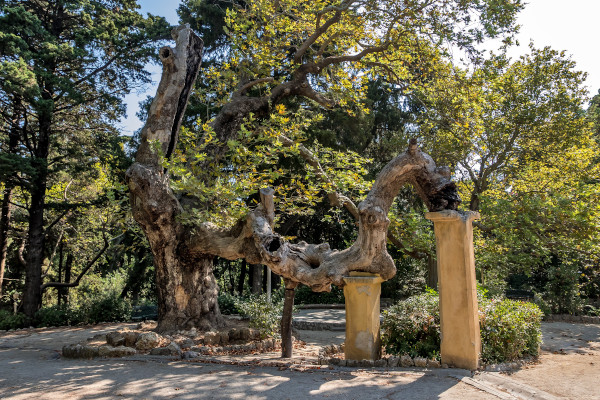 #15
Rhodes Town
This park was founded together with the city itself in 408 BC. Could this be the most ancient park in the world? Probably it is.