Attractions & Things to Do in Grevena
Aimilianou Square
Central square of Grevena that bears the name of the bishop who defended the Greek identity of the city inhabitants and was murdered in 1911.
Clock Tower of Grevena
Dating from 1776, it is the only preserved monument from the Ottoman era. The clock works properly and is considered as a city trademark.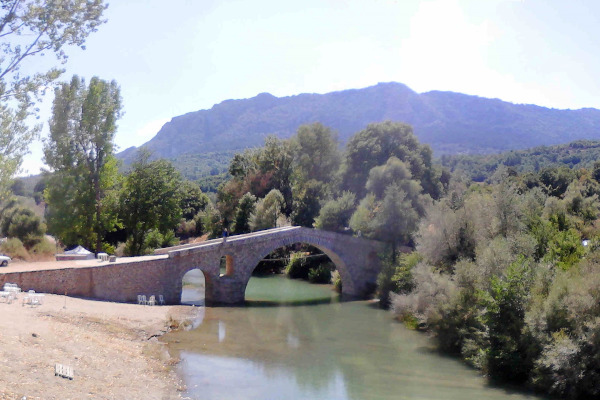 Another stone-built bridge of Grevena area that, as the nearby village, gets its name from a leader of the Greek struggle of Independence.
Panagia Monastery, Spilaio Grevena
The main church of an old monastery that was founded in 1633, and is located very close to the settlement of Spilaio village of Grevena.
Portitsa Bridge, Spilaio Grevena
At the entering point of Portitsa canyon and nearly 4 km from Spilaio village, the visitor can find an amazing stone bridge of the 18th century.
Battle of Pindus War Memorial in Annitsa
Commemorating a battle of November 1940 between the Italian army and a local defence unit.
Perivoli, Grevena
Mountainous village located in the region of Pindus Natural Park that is built at an altitude of 1350 meters and has nearly 500 inhabitants.
Located on the Pindus mount range, it is named after the local mountain, while it is a famous and contemporary ski resort that dates from 1975.
«Valia Kalda»
The Warm Valley, as is the literal meaning of its local name, is snow-covered for 8 months per year.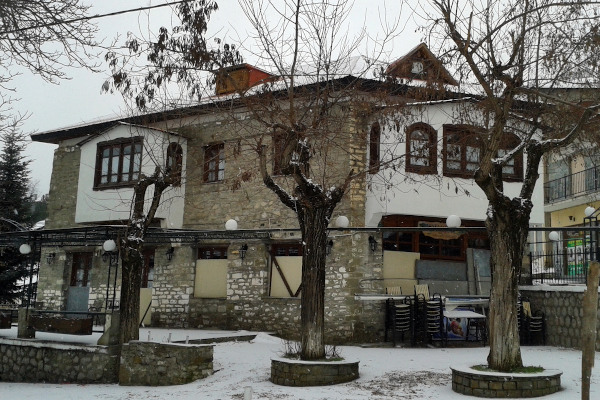 Samarina, Grevena
Officially the second highest settlement in Greece on an altitude of 1450 meters, with a population consisted mostly of Aromanians (Vlachs).
Legendary mountainous lakes on the subalpine highlands of Valia Kalda, that can be reached through 3 different hiking trails.
Questions & Answers about Grevena
Why Visit Grevena?

Famous for the stone-built bridges and Valia Kalda, part of Pindus National Park.
Macedonian city located in a mountainous area with great natural landscape.
In 2007, it was declared the "City of Mushroom".
What is Grevena, Greece?

The Greek city of Grevena is located in the Macedonia region and it's the largest city of the prefecture with 25.905 inhabitants. The 1995 earthquake that struck the region resulted in major damage, but fortunately no lives, since two smaller earthquakes before the major one, had already driven the residents out of their homes. In 2007 it was declared the "City of Mushroom" and the potential visitors can find many different kinds and restaurants using mushrooms as the main material in their dishes.