#1
Clock Tower of Kozani
This is the 26 meters high bell tower of St. Nicholas church built in 1855. The locals call it Mamatsio and it's close to the main square.
#2
Church of Saint Nicholas
Erected in 1664 and reconstructed in 1721, the third-oldest church of Kozani is dedicated to the city's Patron Saint, St Nicholas.
#3
Vourkas Mansion
A typical example of the Macedonian architecture, this restored mansion was built in the 18th-century and has exceptional woodwork and decoration.
photo: Makedonas
#4
Lake Polyphytos (Neraida-Servia) Bridge
The large artificial lake created for the Polyphytos hydroelectric power plant is crossed by a 1372 meters long bridge.
#5
Nikis Square
After a radical reconstruction in 2016, the square became a favorite for the town's inhabitants. Enjoy your walk and the coffee shops.
#6
Servia Byzantine Castle Remains
Servia was an important Byzantine town that thrived in the 10th century. The place has no signage but its a beautiful uphill walk with crazy views.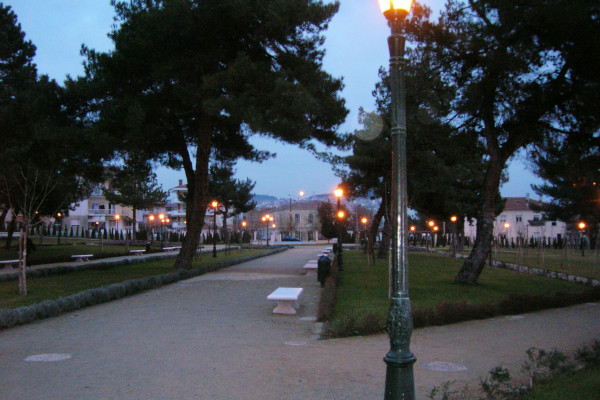 photo: Makedonas
#7
Municipal Park of Kozani
A neat park with playground for children, space for people to exercise, cycle paths, and benches to read books.