Attractions & Things to Do in Kozani
Nikis Square
After a radical reconstruction from 2014 to 2016, the historical square, was transformed into a meeting place and came closer to the public.
Clock Tower of Kozani
«Mamatsio»
This is the 26 meters high belfry of St. Nicholas church, from 1855, next to the city's main square.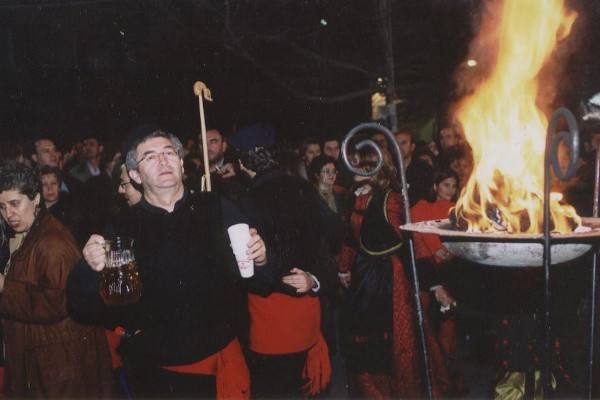 photo: Makedonas
Carnival Customs & Rituals of Kozani
«Fanoi - Fanos»
The Fanos is the most distinctive local carnival custom that turns whole city to an open-air festival.
Church of Saint Nicholas
Erected in 1664 and reconstructed in 1721, is the third oldest church of Kozani, dedicated to the Patron Saint of the city.
Mansion Vourkas
«Arhontiko Vourka»
A building founded during the 18th-century, that is a typical example of the Macedonian architecture.
photo: Makedonas
Folklore & Natural History Museum of Kozani
Contemporary institution with exhibits that visualize the region's historic and cultural evolution.
Museum Archaeological Collection of Kozani
Housed in a city-center traditional mansion, it hosts exhibits from the Prehistoric to the Roman era.
Contemporary Local History Museum of Kozani
Inaugurated in 2006, aims to transfer to younger generations knowledge about the regional history.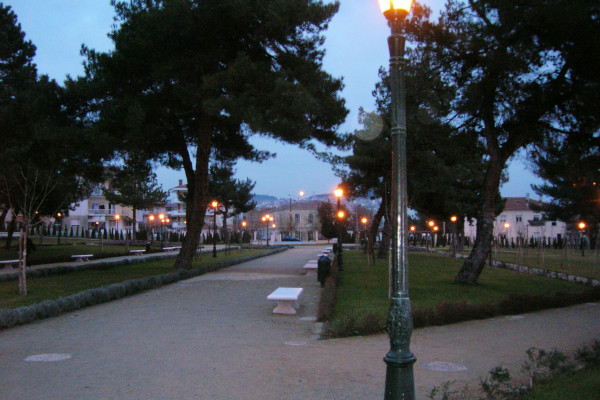 photo: Makedonas
Municipal Park of Kozani
Located in the south part and very close to the center of the city, it is a large green area ideal for families as well as for runners.
Kozani National Airport
«Filippos»
Small airport with the name of the King of Macedonia that has limited infrastructure & cannot serve big aircrafts, while it has flights to Athens.
photo: Makedonas
Lake Polyphytos & Neraida Bridge
A large artificial lake created parallel to the Polyphytos hydroelectric power plant (1973), which is crossed by a 1.372 meters long bridge.
Remains of Byzantine City, Servia
Ancient Servia was an important Byzantine fortified center, founded in the 7th century, consisted of the Acropolis, the upper and lower town.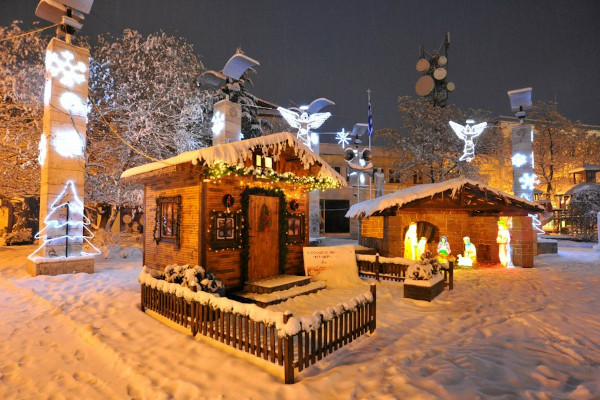 Ptolemaida Town
Provincial town with that is for decades the most significant energy center of Greece, due to its lignite deposits and energy production plants.
Geopark of Mikrovalto & Livadero
Distinctive geological formations that compose a unique natural landscape at Kozani countryside.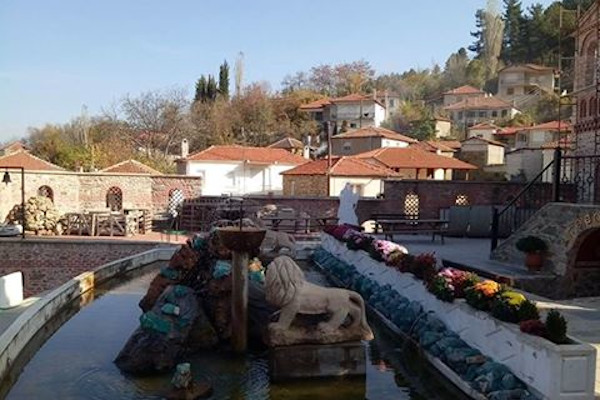 photo: Erisa Desu
Emporio Kozani
Built at the foothills of the homonymous mountain, it is an old traditional settlement ideal for quiet and relaxing vacations.
The pilgrimage of Kastania that revives the Panagia Soumela monastery of Trapezounta.
The first and the largest ski resort of the country of Greece that was founded in 1934 and attracts many guests on an annual basis.
Questions & Answers about Kozani
Why Visit Kozani?

A city that respects tradition and is remarkably open to contemporary evolution.
Culinary destination famous for its traditional architecture & its pretty scenery.
"Fanos" is a very distinctive local Carnival custom.