Attractions & Things to Do in Igoumenitsa
Port of Igoumenitsa
Busy port, that connects Greece with Italy, and domestically with many Ionian islands and Patras.
Promenade of Igoumenitsa
A series of recent reconstruction works on the coastal zone, target to make the whole city turn its face towards the sea.
Archaeological Museum of Igoumenitsa
Exhibits related to the broader region dating from 100.000 years ago until the 17th AD century.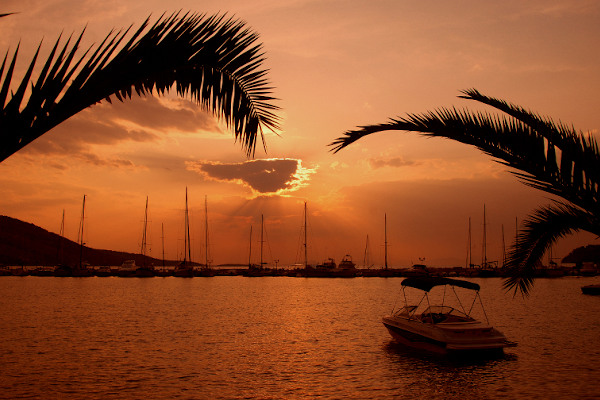 Plataria, Thesprotia
Picturesque coastline village in a gulf of the Ionian sea, well-known as a safe natural port that welcomes numerous tourist boats.
Archeological Site of Ancient Gitana
Remains of an ancient city founded between 335 BC and 330 BC that served as the capital of the broader region for almost 150 years.
This small colorful town is the «Caribbean of Greece» due to its pristine beaches with turquoise waters, glowing sunsets, and relaxed atmosphere.
A green yet busy island with tons of historical sites and a magnificent Venetian town, Corfu has it all. Beach life, scenic drives, and history.
Paramythia, Thesprotia
Small town with approximately 2500 inhabitants and rich history, which used to be the commercial and cultural center of the broader region.
Ali Pasha Castle, Anthousa
Ottoman fortification erected in 1814 by Ali Pasha who was aiming to get control of the rebellious and disobedient city of Parga.
Kalodiki Swamp
Next to Kalodiki settlement and a 100 meters away from Morfi village is a wetland with rich flora and fauna as well as a bird-watching area.
Parga is on the Greek mainland but with its promenades, the Venetian castle, and plenty of charming beaches, it could also be an island.
Questions & Answers about Igoumenitsa
Why Visit Igoumenitsa?

The second-biggest in traffic Greek port transforms Igoumenitsa into a transit city.
Great commercial hub connecting Greece with Europe and the Balkans.
Coastal town that attracts numerous guests coming with cruise ships.