Attractions & Things to Do in Karystos Evia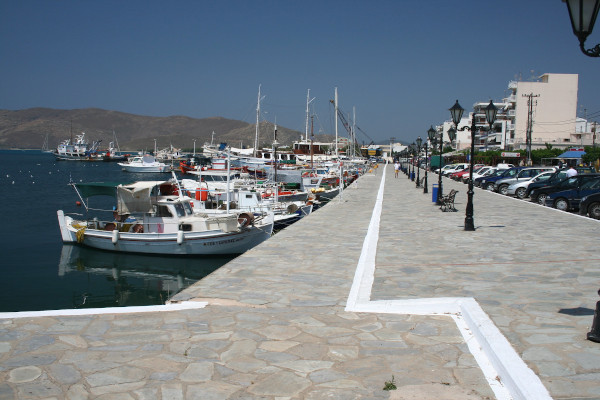 Promenade of Karystos
The numerous anchored sailing and fishing boats by the shore, together with tavernas and the cafeterias compose an island-like atmosphere.
Port of Karystos
Small fishing & sailing boat port without any ferry-boat connection but with a functional marina able to offer basic amenities to tourist boats.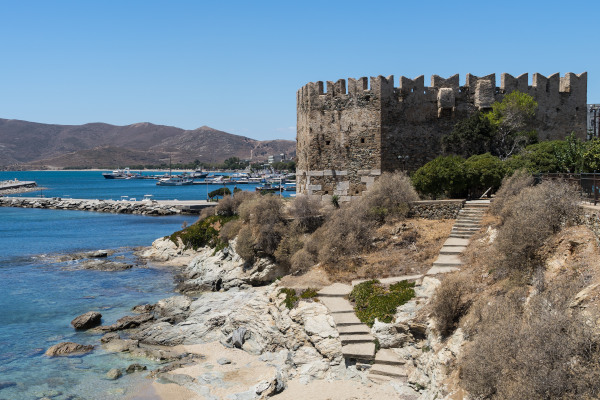 photo: Jebulon
Bourtzi Castle of Karystos
Probably the most impressive attraction of the seafront promenade, it is a two-storey, hexagonal fortification erected in 1350 by the Venetians.
Archaeological Museum of Karystos
Housed in the west part of Giokalio Cultural Foundation building, it hosts local excavation findings since its inauguration in 1989.
St. Nikolaos Church
Cathedral dedicated to the patron Saint of the settlement. A structure that dates from the second half of the 19th century.
Agia Pelagia Islet of Karystos
Located in the east part of Karystos bay, a picturesque small island with a chapel possible to be reached with a raft from the nearby beaches.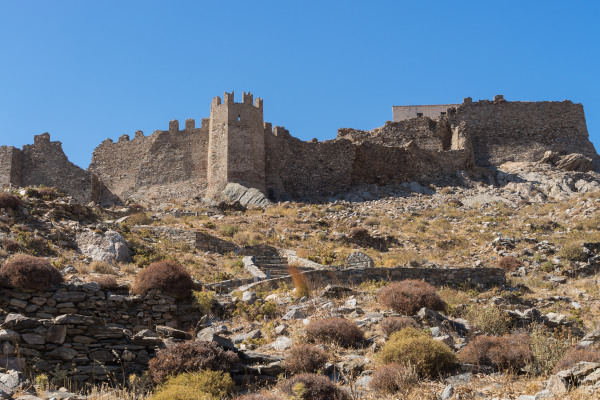 photo: Jebulon
Castello Rosso
«Kokkinokastro»
Medieval fortification that was built between 1209 and 1216 by the Lombard administration.
Mount Ochi, Evia
Located at the southmost part of Evia, has an altitude of 1.398 meters and is famous for the enigmatic ancient structures served as sanctuaries.
Dragon House in Mount Ochi
Distinctive worship structure that was in use between the 5th and the 1st century BC and is considered as a sanctuary of Zeus and Hera.
River Valley & Waterfall of Platanistos
Wooden tables of the area construct an ideal picnic spot among dense vegetation and running waters.
Port of Marmari, Evia
Well-functioning port of a picturesque fishing village that has a daily connection with Rafina (mainland) through a one-hour ferry boat trip.
Dimosari Gorge & Waterfalls, Karystos Evia
For centuries the main connecting path of South Evia offers a 10 kilometers exciting hiking path.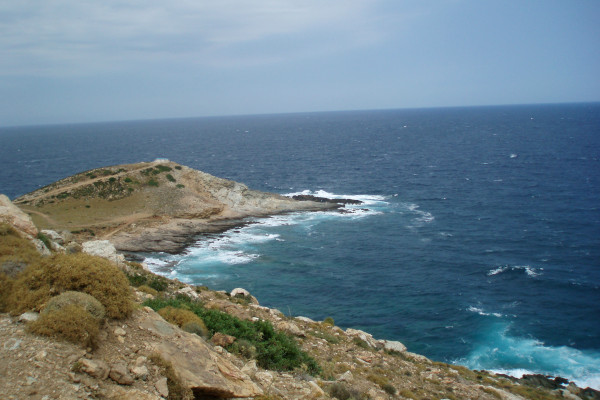 Cape Cavo D'Oro
«Kafireas»
Notorious for the harsh weather and the numerous shipwrecks, gives its name to the broader area.
Unlike the typical Cycladic scenery, in Andros, the blue sea blends with jagged rocks and lush green hills. It's an undiscovered gem.
Questions & Answers about Karystos Evia
Why Visit Karystos Evia?

Ideal combination of sea and mountain composing a fascinating natural landscape.
Authentic Greek lifestyle, not so many tourists, feels like an island.
Easy access from Rafina Port in Attica.