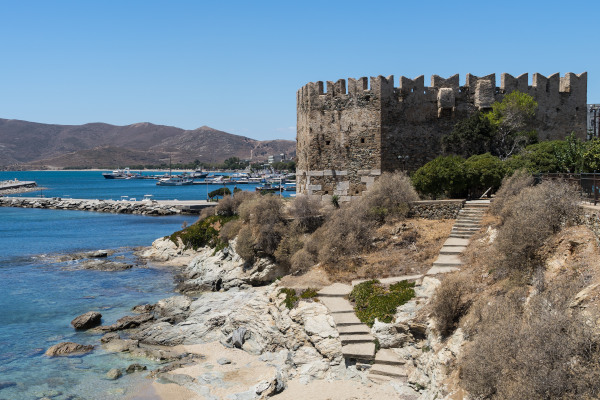 photo: Jebulon
Bourtzi Castle of Karystos
Probably the most impressive attraction of the seafront promenade, it is a two-storey, hexagonal fortification erected in 1350 by the Venetians.
Saint Nicholas Church
Cathedral dedicated to the patron Saint of the settlement. A structure that dates from the second half of the 19th century.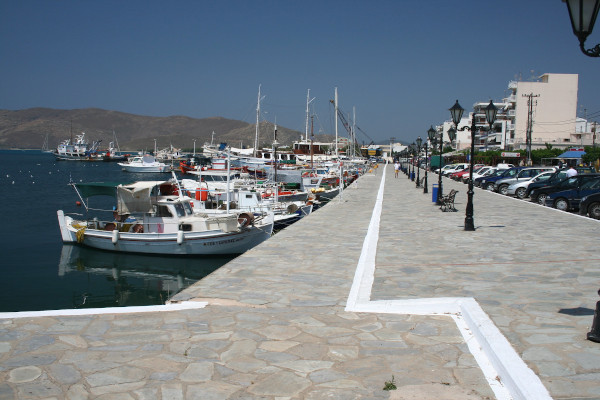 Karystos Marina
The numerous anchored sailing and fishing boats by the shore, together with tavernas and the cafeterias compose an island-like atmosphere.
Dragon's House in Mount Ochi
Distinctive worship structure that was in use between the 5th and the 1st century BC and is considered as a sanctuary of Zeus and Hera.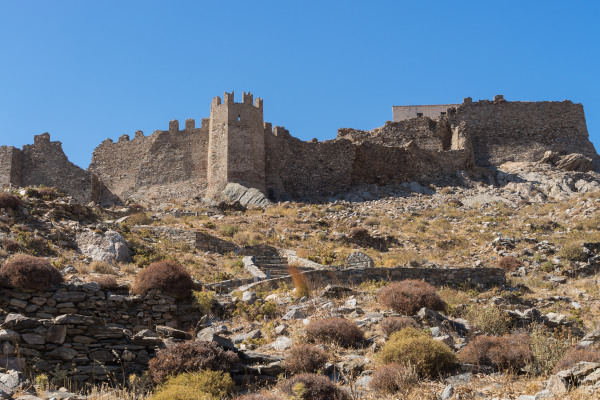 photo: Jebulon
Castello Rosso (Kokkinokastro)
Medieval fortification that was built between 1209 and 1216 by the Lombard administration.