Byzantine Tower of Prosphorion
The 12th century Byzantine tower at the seafront is now Ouranoupoli's landmark. You can enter the building and learn more.
This is Aristotle's birthplace and the place he was buried too. His compatriots threw annual festivities to commemorate him and turned his tomb into an altar.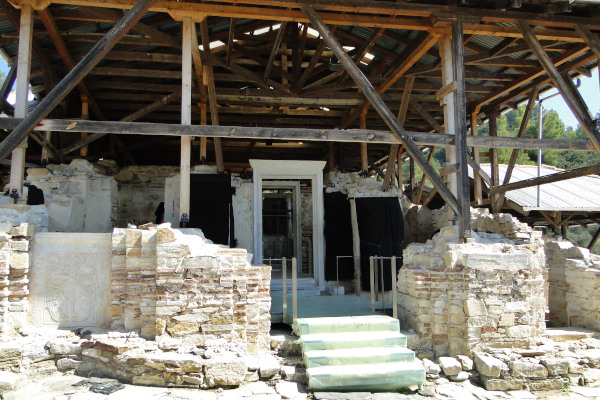 photo: Knop92
Zygou Monastery (Ruins)
An ancient monastery of Mount Athos that was abandoned at the beginning of the 12th century. It's close to a nice beach, so maybe you combine them?
Ancient Akanthos
The remains of Akanthos, and ancient town extending over three hills. No signage, so history lovers should do their homework first.