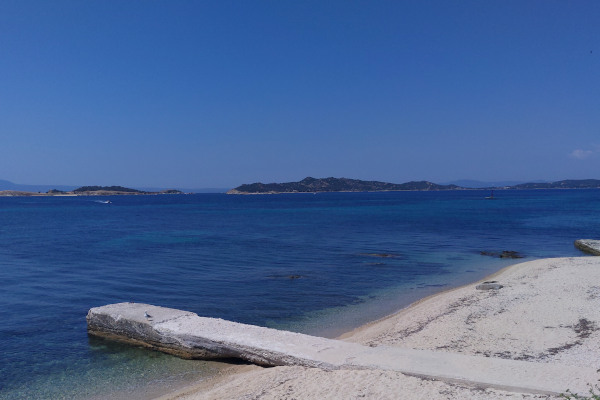 #1
Drenia Island Beach
Drenia is a tiny uninhabited islet with turquoise waters, a few beach restaurants, and lots of time. There is little other to do but lay on the beach.
#2
Develiki Beach
Develiki is a tiny fishing village with a quiet beach and a beach bar. Two nearby fish taverns are always ready to satisfy your palate.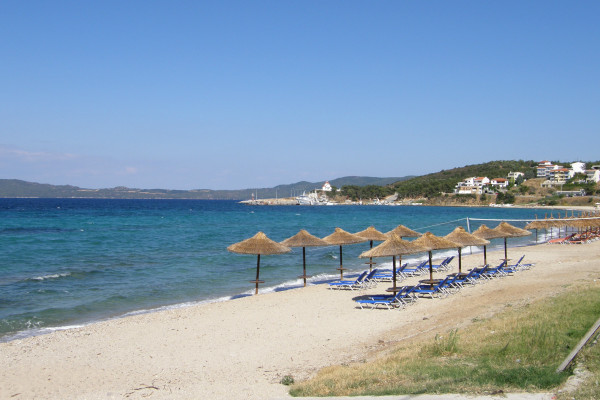 #3
Nea Roda Beach
Long sandy beach just in front of Nea Roda with nice beach bars and some tavernas nearby. Nothing too fancy but it's a quiet and pleasant.
photo: Chryspan at English Wikipedia
#4
Voulitsa Beach
Nea Roda
Voulitsa is a small sandy cove that can be reached through a dirt road. It has deep waters and interesting underwater life, so take your mask and snorkel.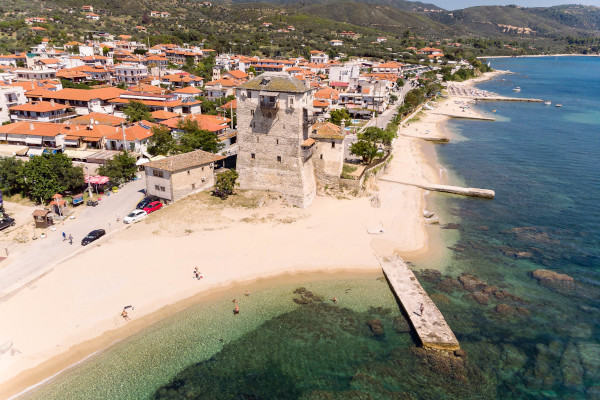 #5
Ouranoupolis Beach
The last town before Mount Athos, Ouranoupolis, has a fine-sand beach by a medieval tower. A nice beach without many tourists.
#6
Olympiada Beach
Sandy beach with clear waters around which Olympiada village has been developed. It has plenty of food and drinks choice.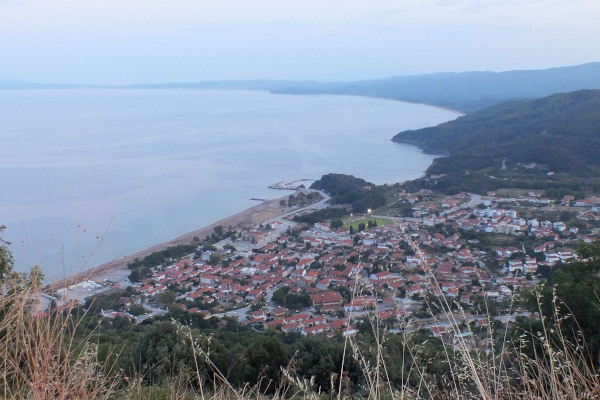 #7
Stratoni Beach
A well-organized beach with nice sand. There are beach bars, loungers, food, everything you need. Just bring your towel and sunscreen.
#8
Ierissos Beach
The longest beach in Halkidiki, here you can walk by the waves for hours. Developed and close to villages, clean waters, trees down to the wave swash.
+ 1
Ierissos Beaches
→