#1
The most known church of the island hosts the relics of Saint Spyridon, and, being located in the old town, it attracts many visitors and worshippers.
#2
The oldest Greek Orthodox church on the island, the Church of Sts. Jason and Sosipatros dates from the 11th century.
#3
Corfu
This natural islet got its name from its mouse-like shape - "pontiki" in Greek - and is now one of Corfu's top trademarks.
#4
Picturesque and most-photographed, this white temple is located on a small islet that can be reached by a 300 meters long bridge from the coast.
#5
Angelokastro Castle
A golden-light sunset at an Angel's Castle? It's on top of a hill, and the view will blow your mind. Low fee, nice café-resto with a fantastic sea view.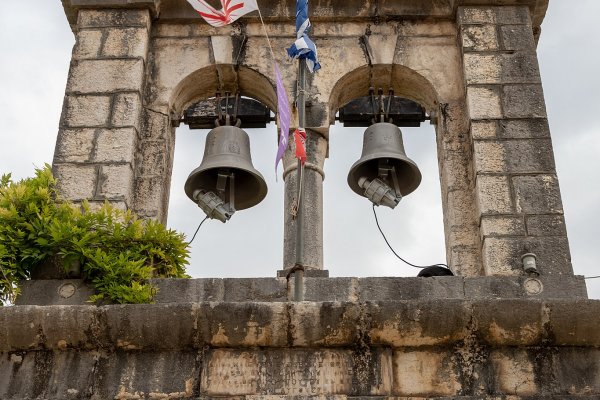 #6
Panagia Kassopitra Church
You will undoubtedly come across the beautiful Cassopetra church if you wander around. Enter, light a candle, and get some quiet time.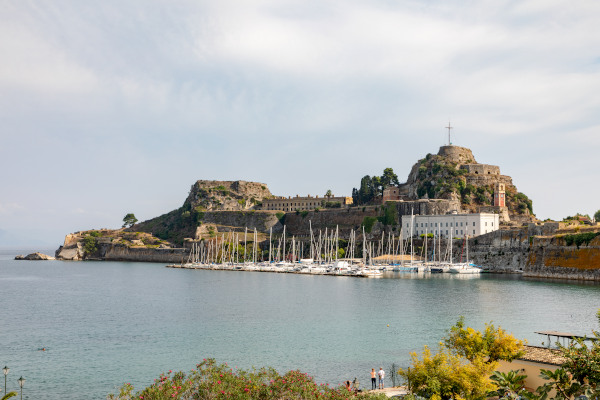 #7
This robust fortification on two hills has successfully repulsed numerous sieges throughout centuries. Locally referred as "Fortezza".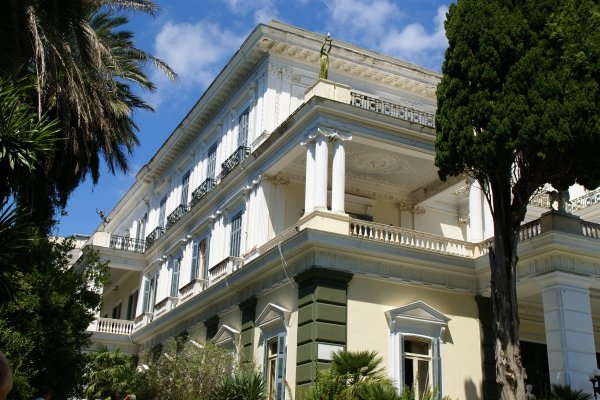 photo: Public Domain
#8
Achilleion
A villa frequented by 19th-century royals, Achilles' Mansion has lovely interior decoration, artwork, and gardens. Somehow however, it's overrated.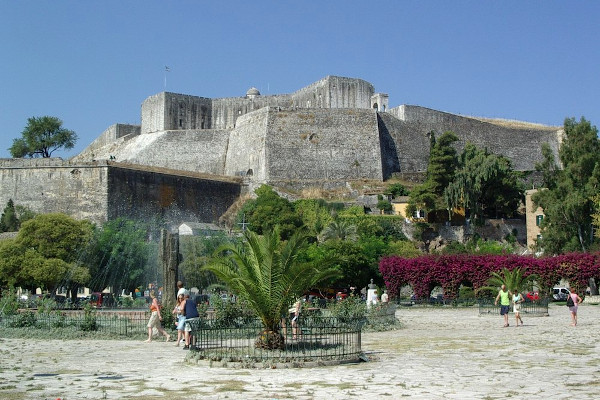 #9
To built this massive fortress, the Venetians had to demolish more than 2.000 buildings. Today it hosts concerts and art exhibitions.
#10
Kassiopi Castle
Partly restored, Cassiope's Castle overlooks the four bays around the hill. Nothing too special as a castle but nice for a walk with views.
#11
The home of Empress of Austria and birthplace of Prince Philip (Queen Elizabeth's husband), this palace is used as an archaeological museum.
#12
Byzantine Fortress of Gardiki
Great place for hiking with trails of a few kilometres long around a Byzantine Castle. that lays in ruins. Spend here 20 minutes if it's on your way.