Attractions & Things to Do in Zakynthos Town
Port of Zakynthos Town
Main island port with a frequent connection with Killini, can accommodate tourist-vessels and offers day-trips excursions in summer.
St. Dennis Church of Zakynthos
«Agios Dionysios»
Founded in 1948, it's dedicated to the island's patron saint, while it hosts the saint relic.
House / Museum «Casa Ugo Foscolo»
The rebuilt house that spent the first part of his life the Italian writer, revolutionary, and poet.
Dionysios Solomos Square
Central and largest square of the town dedicated to the Greek national poet whose statue it hosts.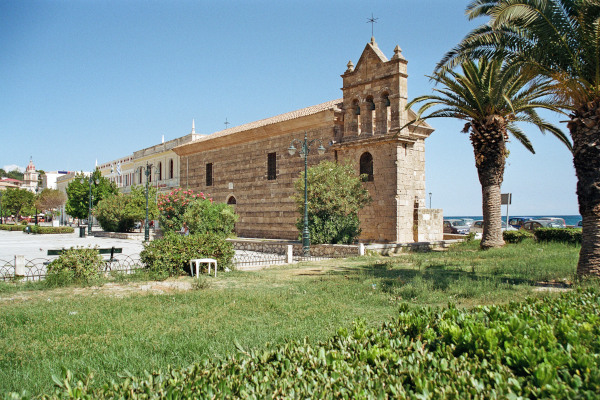 Church Agios Nikolaos of Molos
Founded in 1561, it's the only structure of Venetian architecture that survived the earthquake of 1953.
Byzantine Museum of Zakynthos
Founded in 1960 in a building constructed after the disastrous 1953 earthquake, it hosts an exhibition dating from the 12th to 19th century.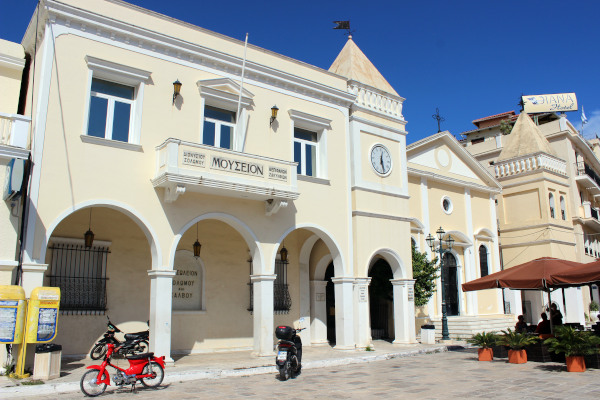 photo: Maesi64
Museum of D. Solomos & Eminent People of Zakynthos
It houses the Mausoleum of the National poet Dionysios Solomos and Andreas Kalvos and his wife.
San Marco Catholic Church
Initially founded in 1518 and rebuilt after the 1953 earthquake, it gave its name to the central square.
Bochali View Point & Cafe
The highest point of the homonymous hill with amazing views and nice coffee and food options.
Bochali Venetian Castle of Zakynthos
Old Venetian fortification probably built in 1480 and rebuilt in 1514 after its destruction by the Turks.
Zakynthos Airport
«Dionysios Solomos»
With the name of the national Greek poet, it has frequent flights to Athens, numerous seasonal connections, & charters to European destinations.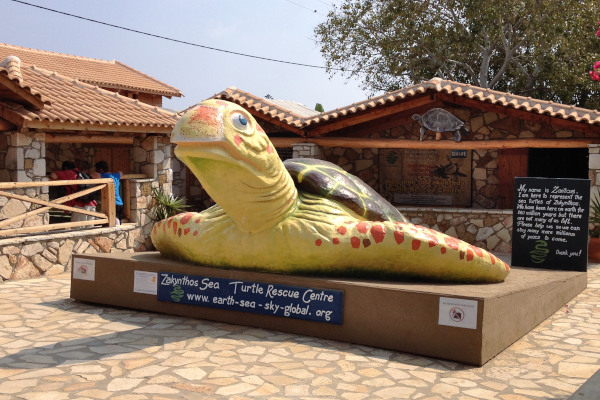 Zakynthos Sea Turtle Rescue Center, Gerakas
A volunteer's work in an informative center and museum with a nice souvenir shop and a bar.
Keri (Limni Keri), Zakynthos
It is a small seasonal lake and a fully evolved touristic settlement with a picturesque beach surrounded by souvenir shops and tavernas.
Questions & Answers about Zakynthos Town
Why Visit Zakynthos Town?

Destroyed to a great extent at the devastating earthquake of 1953.
Impressive mansions and picturesque squares maintain the traditional old style.
Great infrastructure and modern facilities compose valuable tourist experiences.