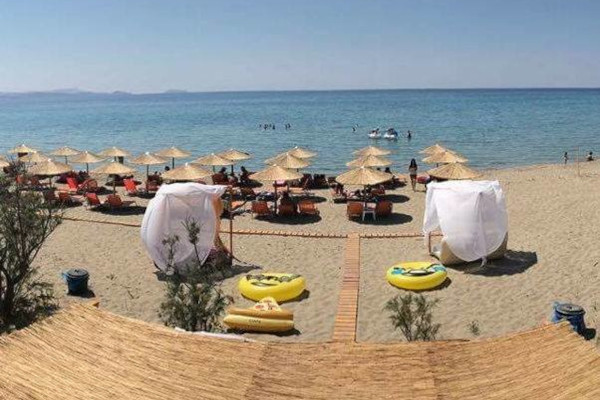 #1
Zematas Beach
Zematas is a charming, white fine-sand beach. Among Limnos' best developed beaches, its clear and shallow waters make it ideal for children's play.
#2
Evgatis Beach
Wide and long, white-sand beach with shallow waters. The beach at Evgatis has water sports, beach bars, and a taverna. Good vibes!
photo: User: Nikolaos at wts wikivoyage
#3
Keros Beach
With sandy, shallow waters, Keros is a 4 kilometers long beach ideal for campers and caravan owners as well as for kite surfers and windsurfers.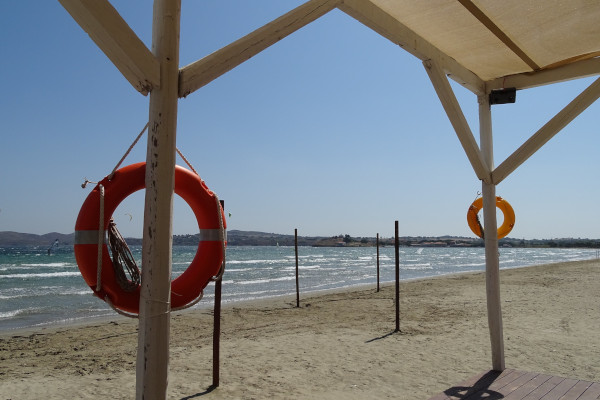 photo: Ted Potters
#4
Kotsinas Beach
Kotsinas is a long beach with fine sand. Famous for its extra-shallow waters, it's a classic for families with children.
#5
Gomati Beach
Gomati is a sandy, shallow-waters beach. Maybe the best beach for kite surfing in Greece thanks to the winds. Close to the Greek desert of Ammothines.
#6
Chavouli Beach
Moudros
Moudros or Havouli is a peaceful, white-sand beach with shallow waters - kids favorite. Play beach volley and get your drinks and food at the beach bar.
#7
Parthenomitos Beach
Moudros
Isolated, not developed, and with tricky access, you won't find many people here. Natural beauty is king but to enjoy you need to be prepared.
photo: User: Nikolaos at wts wikivoyage
#8
Romeikos Gialos Beach
Myrina
Sandy beach to the north of the castle and close to bars, cafés, and shops. Its only distinguishing quality is the neoclassical buildings nearby.