Attractions & Things to Do in Malia
Beach Road - The Malia Strip (Nightlife)
Street with bars and nightclubs that hosts a frantic spree from 11 at night until the early morning hours.
Malia Beach
Organized wide beach with fine sand and shallow waters. It is busy with many beach bars, amenities, and services like water sports and others.
Malia Old Town
It includes the traditional notion of a modern tourist resort & it's famous for the narrow streets and the tavernas in picturesque squares.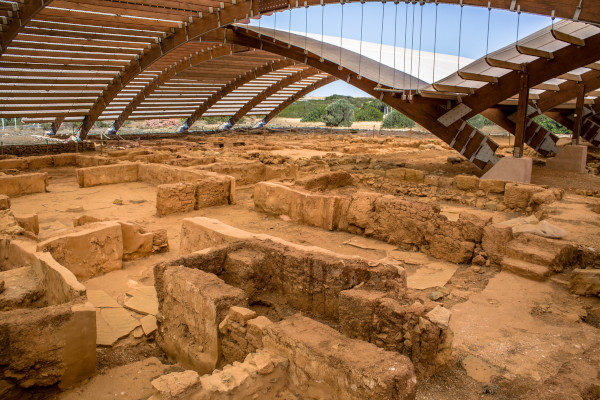 Archaeological Site «Malia Minoan Palace»
The third-largest Minoan Palace founded in 1900, and similarly to the others destroyed in 1450 BC.
Lychnostatis - Cretan Open Air Museum
A series of facilities that reveal the folklore background and the traditional life on the island.
This place is known for its lively nightlife. Want to take a break from the beach? Pay a visit to the aquarium and the open-air folklore museum.
Windmills of Selí Ambélou
24 out of the 27 initially existing windmills compose a complex that was characterized as a piece of art from the Greek Government in 1986.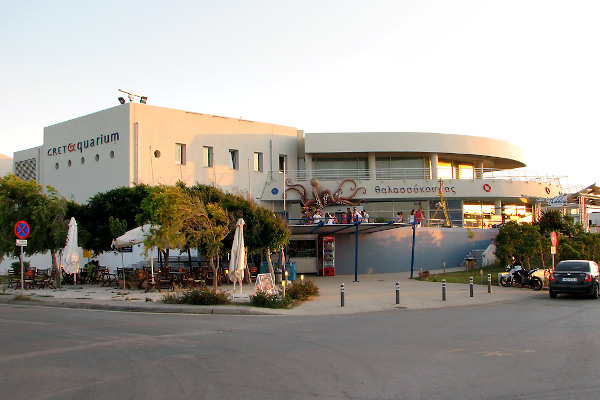 Visiting the biggest Greek aquarium and one of the largest in Europe is an ideal opportunity to gain knowledge about the marine environment.
Heraklion is home to Knossos, the capital of the Minoans, built 4000 years ago. Visit the remarkable archeological museum and the Venetian fortress.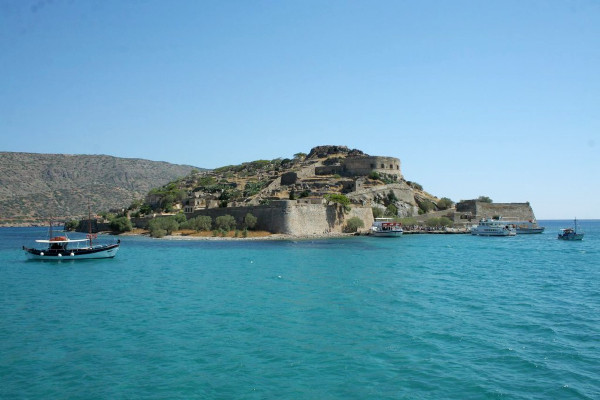 Spinalonga Fortress (Island)
Small island close to Elounda fortified by the Venetians that became a place of isolation for the lepers of Greece between 1904 and 1957.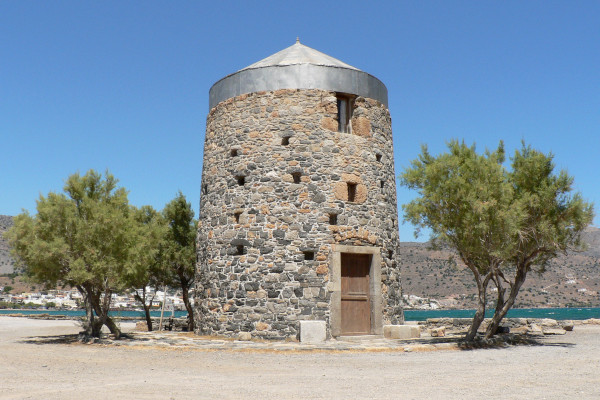 Poros Elounda Windmills (& Basilica)
The three old well-reserved round windmills by the sea which are distinctive trademarks of the area that is characterized by the strong winds.
Agios Nikolaos is a charming little town blessed with gorgeous gorges, boat trip options, historical sites, and beautiful beaches in its vicinity.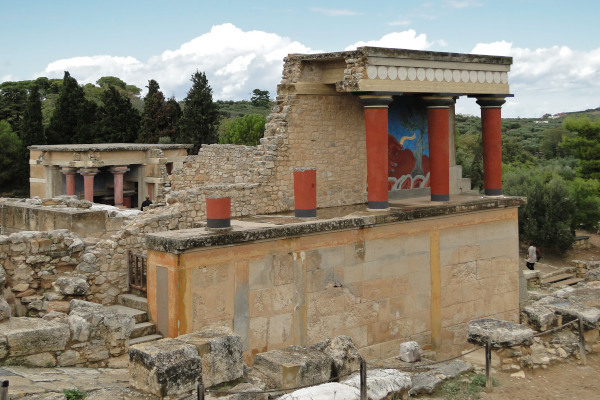 Epicenter of a great civilization that thrived on Crete during the Stone Age and brought to light with the excavations of Sir Arthur John Evans.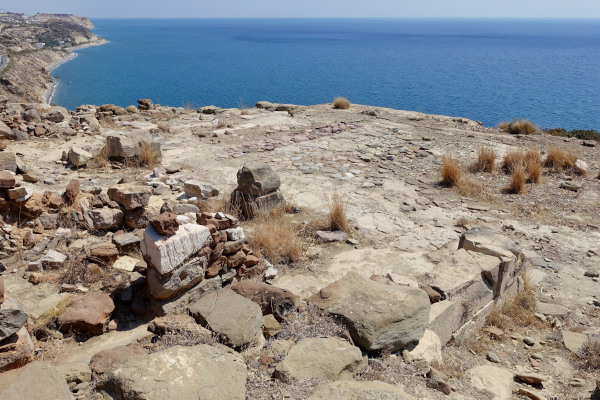 Archaeological Site of a Minoan Settlement
Minoan site founded approximately in 3000 BC, located in a protected location with great view.
Questions & Answers about Malia
Why Visit Malia?

Malia is known among tourists for holidays with 3s, corresponding to sand, sea, sex.
Most of the tourists are of younger age, with the majority coming from England.
The area is also famous for the delicious bananas grown in local greenhouses.