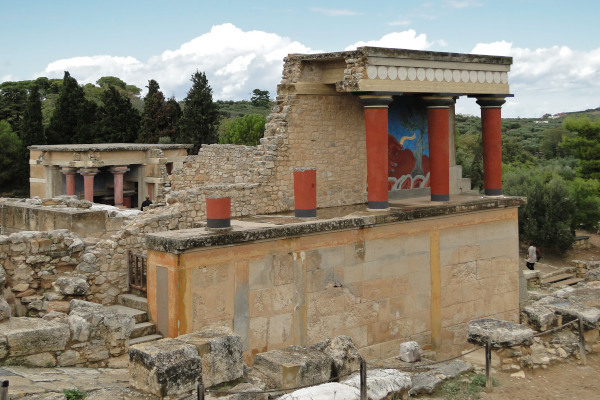 The very center of the Minoan civilization that thrived on Crete during the Stone Age and was brought to light by John Evans' excavations.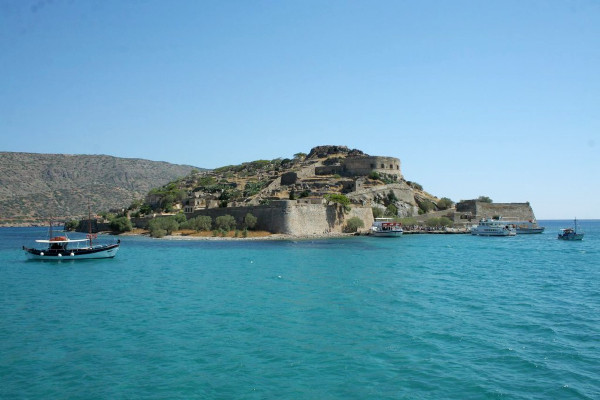 Spinalonga Fortress (Island)
The Venetians fortified this small island and later became an isolation colony for lepers until 1957. An excellent day trip.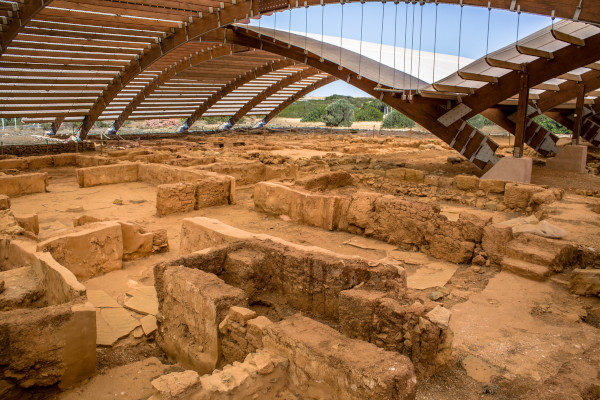 «Malia Minoan Palace» Archaeological Site
These are the remnants of the third-largest Minoan Palace which was destroyed in 1450 BC together with the rest of Minoan civilization.
Windmills of Selí Ambélou
With an amazing view and 24 windmills around, you can take lots of pictures here. There is also a restaurant and a gift shop.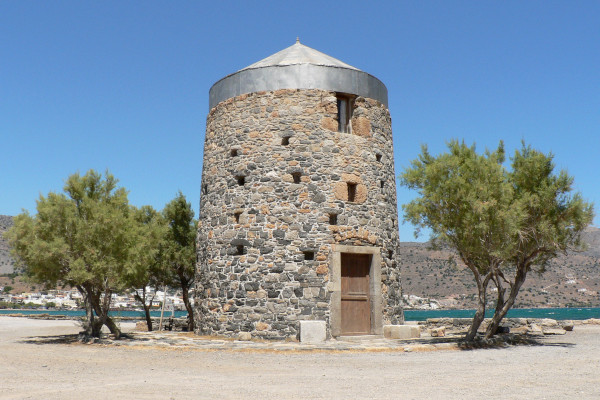 Poros Elounda Windmills
The three old but well-preserved windmills are distinctive trademarks of this windy area. The sea nearby has crystal clear waters.
photo: Luu
Roman Fountain in Limenas Chersonisou
Locally referred as "Sarakino", it's a remnant from the Early Christian period with fine mosaic decoration depicting sea scenes.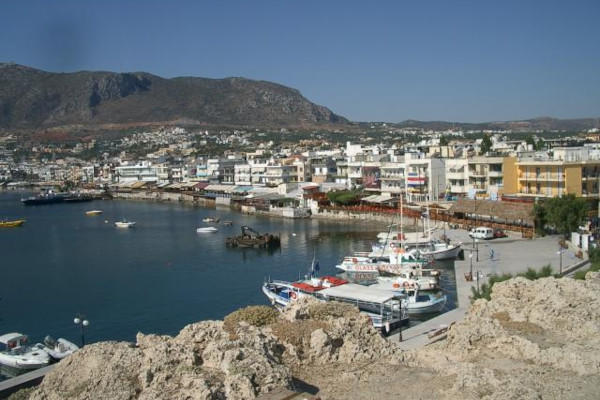 Limenas Chersonisou (Port Town)
A large and popular resort with cosmopolitan atmosphere, great beaches, and the exceptional Cretan hospitality.