Attractions & Things to Do in Sitia
Promenade of Sitia
A walk across the port of Sitia offers the chance to enjoy a coffee at a traditional café or taste the local cuisine in one of the tavernas.
Marina of Sitia
Quite large but not so contemporary wind-protected marina that hosts fishing and leisure boats as well as tourist sailing vessels.
Folk Historical Museum of Sitia
Housed in a beautiful neoclassical building since 1974, is created by the Cultural Association Vitsentzos Kornaros and hosts numerous items.
Kazarma Fortress
Venetian castle erected during the 13th century, with its name deriving from «Casa di Arma». Later it was also rebuilt and used by the Turks.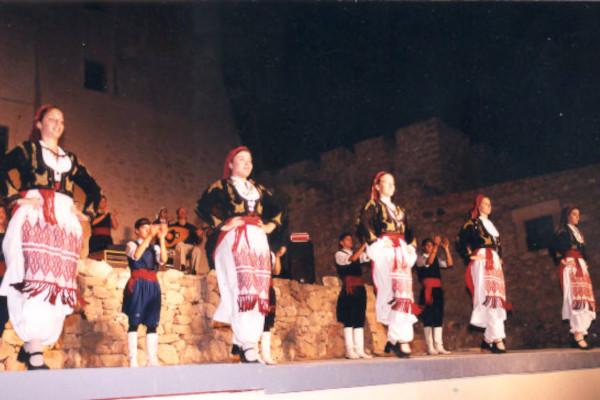 Kornaria Summer Festival
Dedicated to the local medieval poet Vitsentzos Kornaros, it takes place annually since 1984 and lasts from June to September.
Archaeological Museum of Sitia
It opened its doors in 1984 and includes an exhibition with findings that cover a period of approximately 4000 years, from 3500 BC to 500 AD.
Port of Sitia
Its long dock protects it from the north winds, while it is the mooring spot for ferries that arrive from Piraeus & other islands.
Sitia Public Airport
«Vitsentzos Kornaros»
Small but well-functioning with the name of the famous Cretan poet, it has domestic connections & hosts some seasonal international flights.
Archeological Site of Minoan Petra
Coastal Minoan settlement with evidence of habitation that dates from 3500 BC, while similar to other Minoan centers was destroyed in 1450.
Toplou Monastery, Lasithi
Founded in the 14th century in a wild and deserted landscape stands for the impressive 33m. belfry and the 10m. high fortification wall.
Richtis Gorge & Waterfall
After a pleasant hiking trail of 3 km that can last according to the pace from 3 to 4 hours, the visitor reaches the impressive 20m waterfall.
Vai Beach & Palm Grove
One of the most famous beaches of east Crete is located in a region where a totally non-European natural landscape is composed.
Zakros Gorge (Gorge of the Dead)
Beautiful and accessible trail, part of the European E4 path, where the ancient Minoans used the gorge caves to bury their dead.
photo: Vladimír Držík
Minoan Palace of Zakros
One of the four founded Minoan Palaces on Crete, administrative and religious center as well as an important port of the east island coast.
Perivolakia (or Kapsa) Gorge
4,5 km canyon ideal for a quite demanding hiking of 1,5 hours that connects Perivolakia village with the coast close to Kapsa Monastery.
Kapsa Monastery
Dedicated to St John the Baptist, it was founded in the 15th century on a steep rocky slope of the southeast coast with a view to Lybian Sea.
Questions & Answers about Sitia
Why Visit Sitia?

Close to the exotic palm-grove beach named Vai.
Regardless of tourist development, the town maintains its genuine character.
Home of Vitsentzos Kornaros who wrote the medieval romantic poem Erotokritos.