Chrysocheri Castle
Frankish castle of the 15th century that gets its name from the church of the Virgin Mary the Golden-handed (Chrysocheria).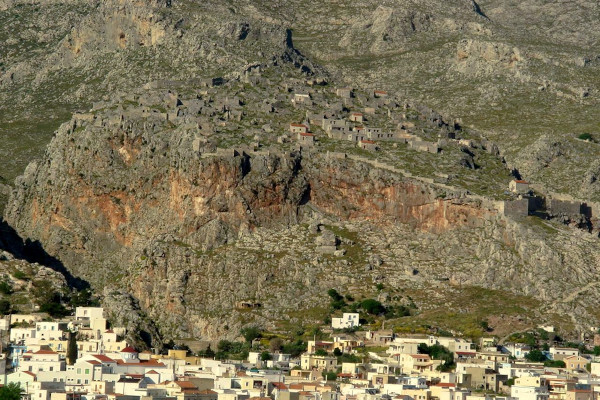 Kalymnos Chora Castle
The Franks restored the old Byzantine fortifications here and turned the sparsely-populated settlement into a Medieval castle town.
Sanctuary of Delian Apollo
Early Christians built the Basilicas of Christ of Jerusalem and St. Sophia on top of Apollo's Sanctuary. The site is closed to visitors.