Attractions & Things to Do in Corinth
Port of Corinth
It does not offer any ferry connections but due to its contemporary infrastructure, has the opportunity to host large cruise ships.
Historical & Folklore Museum of Corinth
Founded in 1976 aims to reveal not only the local but the traditions of modern Greece in general.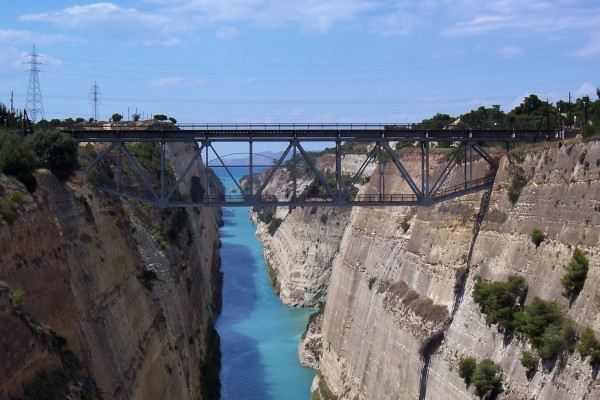 Corinth Canal & Bridges
The biggest Greek technical project of the 19th-century, which was constructed between 1880-1893 with a total canal height of 6343 meters.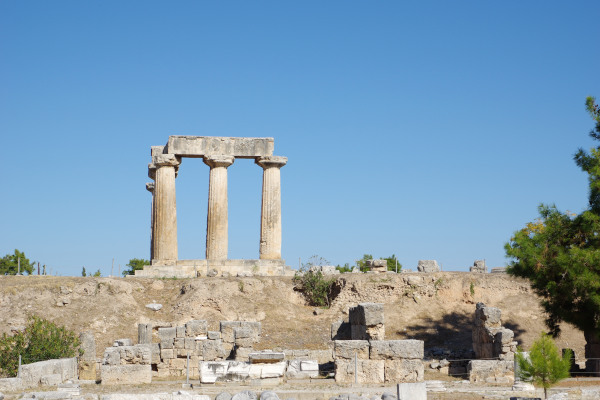 Archeological Site of Ancient Corinth
Well-organized and visitable archaeological site that reveals the norms and the functions of one of the richest cities of antiquity.
Archaeological Museum of Ancient Corinth
It was erected in 1932 in order to house the excavation findings of the archaeological site.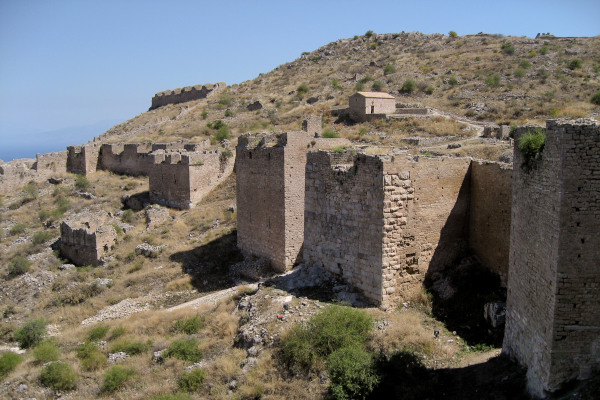 Acrocorinth Castle, Corinth
The acropolis of Ancient Corinth on a rocky hill of 579 meters that hosts an impressive and robust fortification since the 7th-6th century BC.
Penteskoufi Hill & Castle
Frankian fort founded in 1205 on the rocky hill of 476 meters opposite the Acrocorinthos. A place with nice hiking trails and fantastic views.
Questions & Answers about Corinth
Why Visit Corinth?

One of the few contemporary Greek cities with excellent road and architectural planning.
Started to be built in 1858 after the earthquake that destroyed the old city.
The winged horse Pegasus is the symbol of Korinthos city.