#1
Chrisi Milia Beach
The only fine-sand beach of Alonnisos is blessed with shallow waters. Kids bliss! Try to find the golden apple tree - that's what Chrisi Milia means.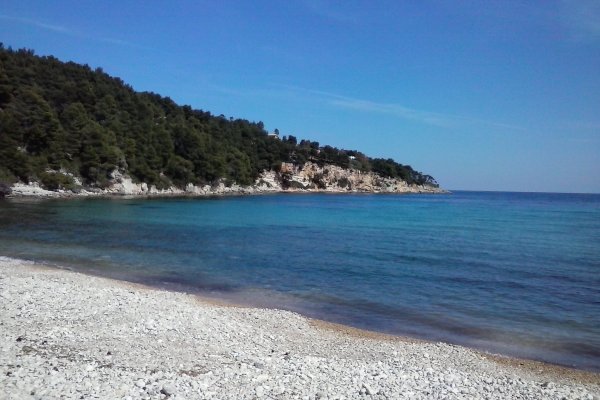 photo: andreas menayas
#2
Milia Beach
Like most other beaches of northern Alonissos, Milia has pebbles, exquisite views into the wild, and not much else around. Good snorkeling. Small bar present.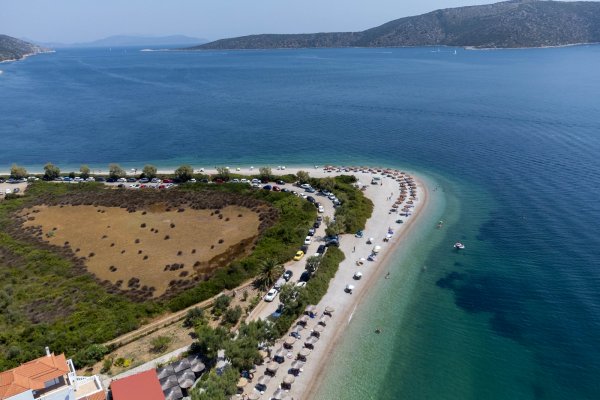 #3
Agios Dimitrios Beach
A popular beach, Agios Dimitrios, has lots of space for everyone. There's a couple of beach bars adding comfort and easiness to your beach experience.
#4
Leftos Gialos Beach
Leftos Gialos is a windless bay that combines the white of the pebbles, the green of the pine trees, and the blue of the sea.
#5
Kokkinokastro Beach
A beach unlike all the others. The red hues on the rocks contrast the green of the trees that surround you. And then, the sea's blue. A feast of colors.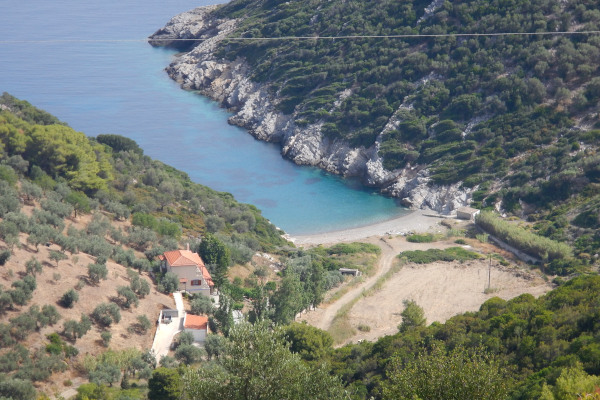 #6
Mikros Mourtias Beach
Sandwiched between rocky, lush-green hills, Mikros Mourtias is isolated and preferred by nudists. No umbrellas or loungers.
#7
Rousoum Gialos Beach
Rousoum Gialos is a white-pebble beach on a small bay with all amenities are found a stone's throw away. It gets crowded and noisy.
#8
Patitiri Beach
Although the port is next door, the sea at Patitiri beach is crystal-clear clean. Cliffs, hanging trees, pebbles... you must be in Alonnisos.
#9
Tsoukalia Beach
Tsoukalia is a pebble beach by an old abandoned windmill. Without other buildings around, a landscape unpolluted by modern civilization. And sunsets!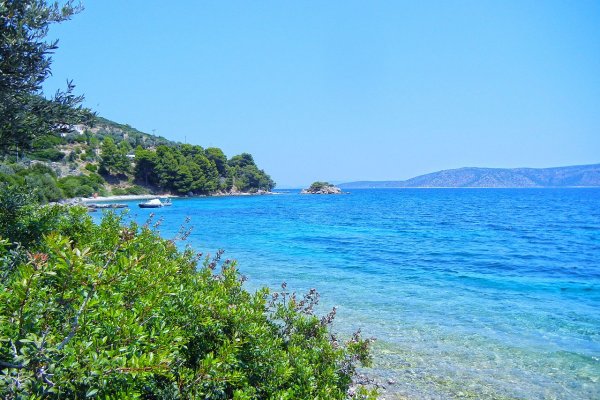 #10
Glifa Beach
Steni Vala
A steep beach with pebbles and clear waters, without big waves. Peaceful, close to a small village with amenities, it's great for swimming but not for walking.
#11
Megalos Mourtias Beach
Small-pebble beach with easy access from Alonnisos Chora. The sea is more enjoyable with a mask and snorkel. Ashore, there are two taverns.
#12
Votsi Beach
At Votsi beach, you find yourself at the feet of steep cliffs with trees hanging overhead. A bliss, only out of the high season.