Sithonia Halkidiki

Beaches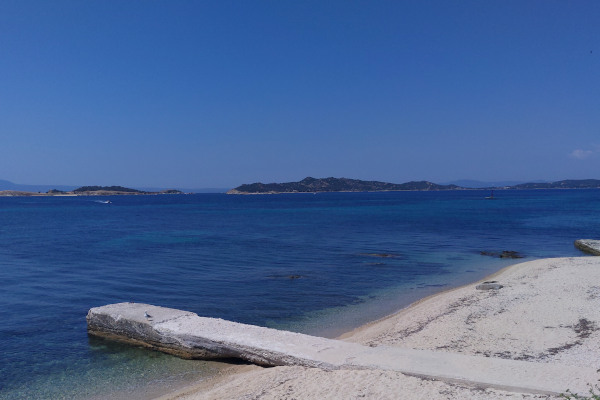 #1
Drenia Island Beach
Drenia is a tiny uninhabited islet with turquoise waters, a few beach restaurants, and lots of time. There is little other to do but lay on the beach.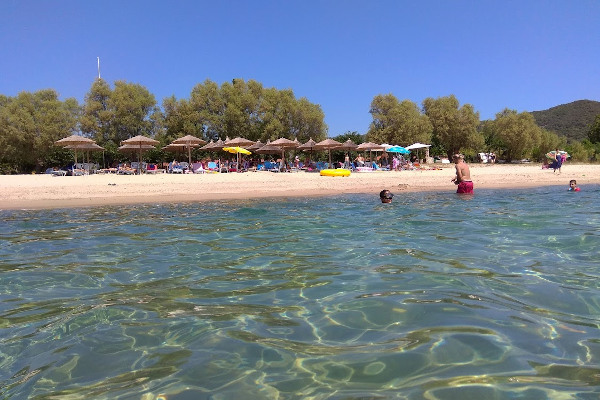 #2
Develiki Beach
Develiki is a tiny fishing village with a quiet beach and a beach bar. Two nearby fish taverns are always ready to satisfy your palate.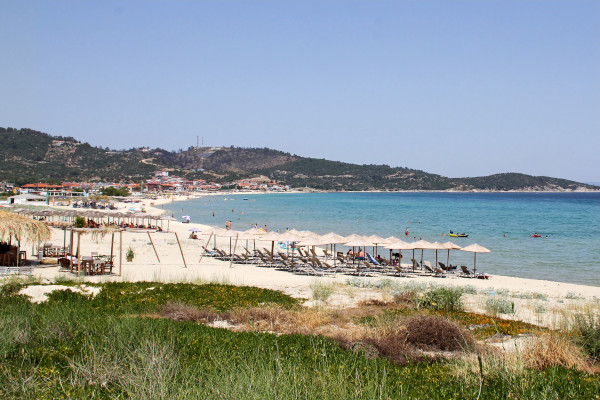 #3
Sarti Beach
Sarti has a two-kilometers long, sandy beach with nice bars and amenities two steps away, at Sarti village. Excellent view of Mount Athos.
#4
Toroni Beach
Toroni beach is a 3-km long thick-sand beach with waters that get deep sharply. Beach bars for music and drinks or a more quiet patch with your own umbrella?
#5
Lagomandra Beach
Lagomandra is divided into three smaller beaches by two headlands. It is sandy, with shade under pine trees, and its waters get deep sharply.
#6
Trani Ammouda Beach
Trani Ammouda is a long, fine-sand beach with deep waters. Combined with breakfast at any nearby village, it guarantees a great start of the day.
#7
Kalamitsi Beach
Wind-protected bay with mostly calm waters, excellent for snorkeling. Kalamitsi beach has fine sand and is home to a popular camping.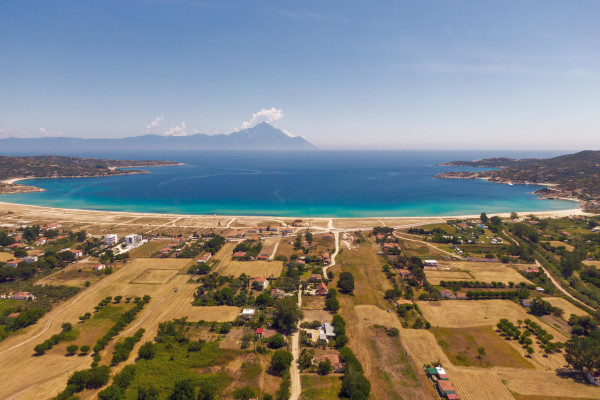 #8
Sykia Beach
Sandy beach with shallow waters patches in front of Sykia village. Swim in green-blue waters and enjoy a fantastic view of Mount Athos.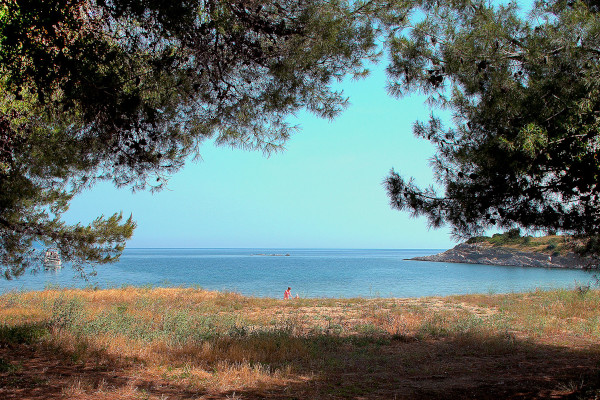 #9
Neos Marmaras Beach
Neos Marmaras has a long sandy beach with bars, restaurants, and entertainment choices. A clean beach that is routinely awarded the blue flag.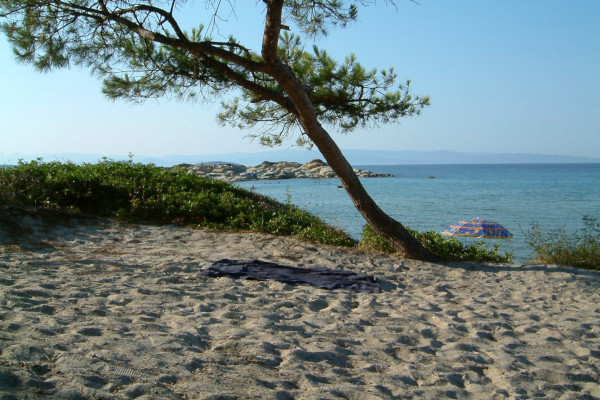 #10
Karydi Beach
Vourvourou
Karydi is a tiny bay with an exotic, white-sand, shallow-waters beach where turquoise is the winning color. Just a canteen - come prepared.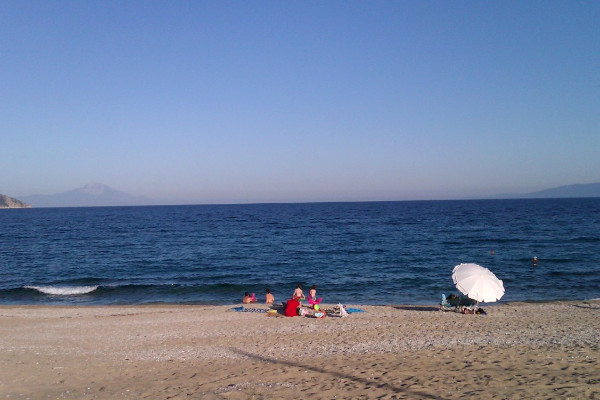 photo: Pyraechmes
#11
Kampos (Ladhario) Beach
Pyrgadikia
A large semi-organized sandy beach with a beach bar, as well as beach volley and soccer fields. Note: a few steps in the sea and the waters get deep.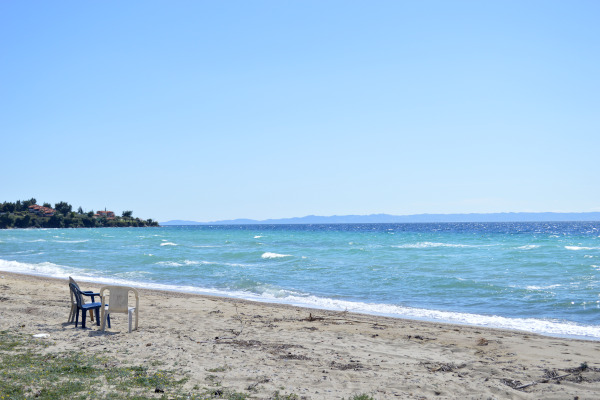 #12
Nikiti Beach
The sandy beach of Nikiti village. Access to many food, drink, entertainment, and hotel options. A suitable choice for families with kids.
#13
Psakoudia Beach
Long sandy beach with views of Kassandra and Sithonia peninsulas. Relax in one of the beach bars near pine trees touching the sea.
#14
Metamorfosi Beach
Typical Halkidiki beach with sand and small rocks, clean waters, and pine trees on the beach. Metamorfosi has all a beach-goer could ask for.