#1
Covered with snow even in spring, this is one of Greece's most magical places with wildlife, pristine nature, and soul-lifting views. Tons of adventure sports.
#2
Vikos Gorge
According to Guinness World Records this is the world's deepest gorge relatively to its width. The views and nature promise a truly exhilarating experience.
#3
Vikos - Aoös National Park
Vikos is a heaven on earth. With trails leading you to breathtaking views and villages of unspeakable beauty, your stay here will be memorable for decades.
#4
«Drakolimni» Lake of Tymfi
The plateau of Tymfi has an alpine lake that can be reached after a dangerous 3.5-hour hike. The serenity and divinity of this place is worth the hassle.
photo: Dimitris Karagiorgos
#5
Voidomatis River
Voidomatis, one of the cleanest European rivers, flows through the Vikos Gorge filling it with beauty. You can do rafting in its mostly calm waters.
#6
Stunning mountainous lakes on the subalpine highlands of Valia Kalda, that can be reached through 3 different hiking trails.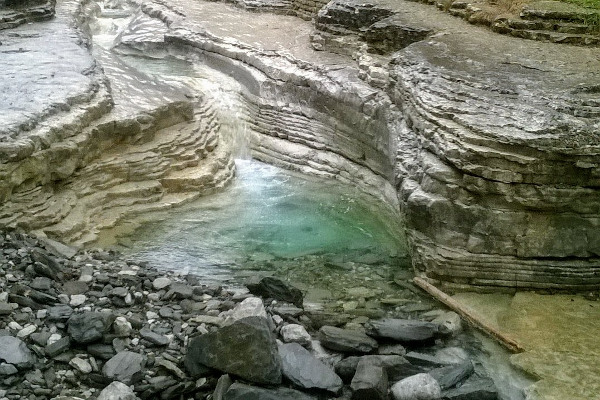 #7
Papingo Rock Pools
Limestone erosion by Rogovo stream has carved out natural bathtubs in the middle of a fairytale scenery. Mind that it could be crowded.
#8
White Pegasus has well-fed and cared horses that can take you for a ride. The owners are very friendly and put clients' safety first.
#9
Located on Pindus mount range, it is a well-managed ski resort with great facilities and, most usually, good levels of snow.
#10
Rafting in one of the cleanest rivers of Europe is an unforgettable experience. Do not miss the chance for this exceptional adventure in nature.